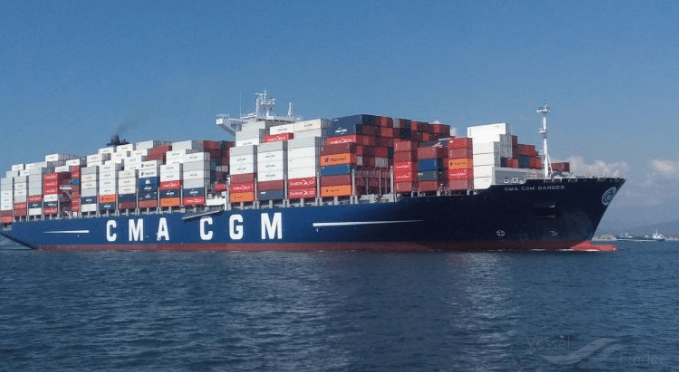 CMA CGM announces updates on BRAZEX services
MARSEILLE : The French shipping group CMA CGM has decided to make some alterations to its BRAZEX services.
BRAZEX 1 service will stop calling at the Brazilian port of Itajai and will start calling at the Port of Navegantes in the same country. This change will be effective from the Northern Delegation voyage 0GBASN1MA – Estimated Time of Departure Vitoria 1 January 2022.
The updated port rotation of BRAZEX 1 will be New Orleans – Houston – Veracruz – Kingston – Cartagena – Manzanillo – Manaus –Vitoria – Santos – Navegantes – Paranagua – Santos – Itaguai (1/2) – Salvador da Bahia (1/2) – Cartagena – Kingston – New Orleans
In addition, CMA CGM's BRAZEX 2 service will resume direct calls at Caucedo and Vila do Conde and stop calling at Fortaleza, effective from CC Malta voyage 0HK3DS1MA – ETD Kingston 12 February 2022.
The port rotation of the BRAZEX 2 service will be Kingston – Port of Spain – Rio de Janeiro – Santos – Navegantes – Vila do Conde – Caucedo – Kingston
Both the two loops will now call Navegantes, offering the same gateways for South Brazil," commented CMA CGM.