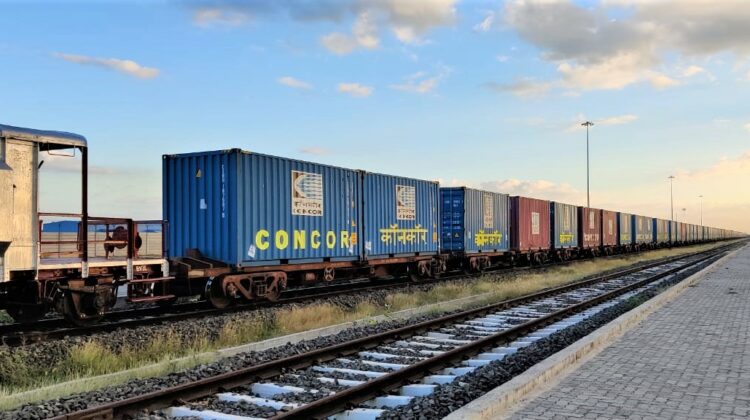 CONCOR incurred loss due to imprudent decision on paying advance freight charges to railways: CAG

---
MUMBAI : Railway PSU Container Corporation of India (Concor), which helped the national transporter to end the 2018-19 financial year on a good note by paying Rs 3,000 crore in advance for its future freight movement on railway network, met with Rs 85.7-crore losses for its "imprudent decision", the CAG has revealed in its latest report.
The federal auditor had in its 2020 report termed this as "window dressing" to present the railways' operating ratio (OR) in "a better light". The railways had included the advance freight charges of Rs 8,351 crore from CONCOR and the National Thermal Power Corporation (NTPC) in the earnings of 2018-19. The CAG had found that if the advance
freight charges were included in the revenue, the OR would have been 101.77% instead of 97.29%.
The OR is the amount of money the railways spends to earn every Rs 100. A higher ratio indicates poorer ability to generate surplus.
According to the CAG report, which was tabled in Parliament on Wednesday, the railways had issued guidelines for Freight Advance Scheme in March 2019, which was aimed at
providing "tariff certainty" for major freight customers against payment of advance freight charge. CONCOR had deposited the first instalment of Rs 3,000 crore with Northern Railways on March 28, 2019 and had decided to pay the second instalment of Rs 1,500 crore by September 30 that year.
It said for payment of the first instalment, the listed company had encashed fixed deposits of Rs 2,300 crore and also taken a working capital loan of Rs 700 crore at an interest rate of 8.45% per annum. "Audit noted that the company incurred a loss of Rs 85.69 crore during March 2019 to March 2020 on account of payment of interest of Rs 6.18 crore on working capital loan and loss of interest of Rs 79.51 crore on encashing the FDs," the report said.
CONCOR later decided to not pay the second instalment as there was no increase in freight (haulage) charges and the agreement was terminated. The CAG has observed that the company did not conduct proper cost-benefit analysis before deciding to opt for the scheme. It said the assumption that the scheme will provide stability of freight was misplaced.
The federal auditor has also revealed how the Dedicated Freight Corridor Corporation (DFCCIL) could not fully utilize the World Bank fund, resulting in payment of avoidable commitment charges of Rs 16 crore. It found the agency incurred avoidable expenditure of Rs 285.20 crore due to incorrect assessment of land and delay in payment of compensation to the affected people.
"Several extensions of currency of contract were granted due to delay in handing over of land to the contractors, finalization of design and shifting of utilities. DFCCIL incurred avoidable extra expenditure of Rs 2,233.80 crore till March 2021 towards price escalation due to delay in completion of project," the report said.
In another finding, the CAG revealed that the Central Railway and Railway Board incurred avoidable expenditure of Rs 968.70 crore towards procurement of power from Bhartiya Rail Bijlee Company Ltd (BRBCL) due to "injudicious" decision to discontinue power purchase agreement with TATA Power-Distribution and procurement of power from BRBCL at higher tariff.