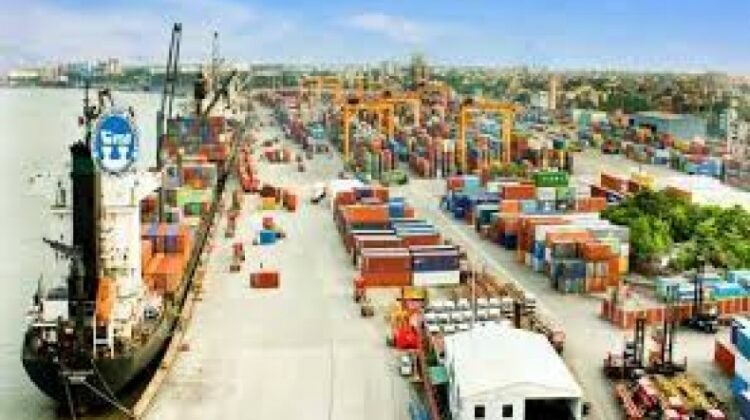 CPA looks to force importers for excess rent if containers in port stays for longer period

---
CHATTOGRAM : The rates for container storage at Chattogram Port can be quadrupled for stays of excessive periods as Chittagong Port Authority (CPA) looks to force importers to promptly take deliveries and free up space.
Over the past couple of weeks, importers had been apparently slow in picking up their goods every day, said port officials.
This was especially evident among importers who use whole containers as opposed to those who share the space inside containers.
Since early last month, the designated space for those using whole containers had started to get packed.
On March 1, there were 36,397 TEUs (twenty-foot equivalent units) of containers in that designated space, way more than its limit of 35,868 TEUs.
A senior official at the port's traffic department said some of these containers remain lying there for nearly a month.
Every year many importers who bring goods targeting the month of Ramadan effectively use the port as a warehouse, taking deliveries only when market prices turn favourable for them, he said.
This unnecessarily eats up space and eventually causes container congestion, hampering port operations at a time when the month of fasting sees an influx of commodities, he added.
To avert this, the CPA director (traffic) recently sent notices to stakeholders urging importers to fast take deliveries. He warned that if the situation did not improve, the storage rent would go up.
There is no storage rent for the first four days starting from the time a ship is relieved of all cargo meant to be unloaded.
From the 5th day to the 11th day, the daily charge is $6 for a 20-foot container and from the 12th day to the 24th day, the rate is $12. From the 25th day, the charge is $24 per day till it is taken away.
For a 40-foot container, the charge is double at every slab.
If the new rate comes into effect, importers will have to pay $96 for a 20-foot container from 25th day.
CPA Secretary Md Omar Faruk said through the decision was yet to be finalised, the hike could come about to speed up deliveries.