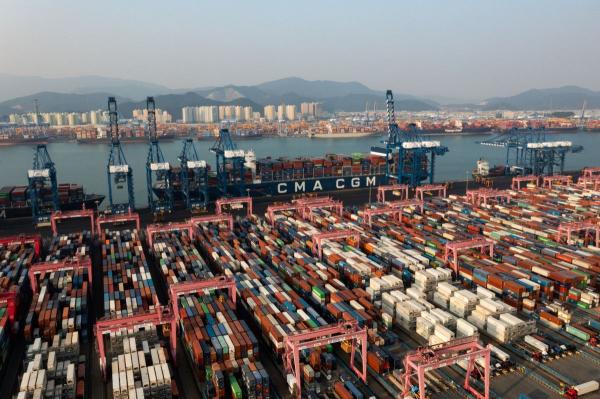 Indian exporters face sailing disruptions on key trades

---
NEW DELHI : Indian exporters – looking to turbocharge their global order flow after ending the 2021-22 fiscal year on a highly upbeat note – will have to contend with more sailing disruptions that have become a "new normal" of pandemic consequences.
West India, which represents the bulk of Indian containerized trade, has two of its most sought-after weekly connections – one linking to North Europe and the other the US East Coast – facing erratic schedules, thus also undermining the ability of India East Coast shippers to reroute cargo via available direct calls at home amid foreign transshipment delays.
The EPIC [Europe-Pakistan-India Consortium] is omitting Hazira, a key gateway for north India hinterlands, on eight sailings, along with intermittent void calls to London Gateway and Antwerp.
The routing readjustments were to have begun with the Sofia Express (voyage 2317W) and run through the Kyoto Express (voyage 2324W) – declared westbound from India's Nhava Sheva (JNPT) with an estimated time of arrival of April 30 and June 18, respectively.
"These changes will be in place during Q2 2022 to help improve the service's schedule reliability," Hapag-Lloyd said in its latest schedule update. "During this time, the port of Hazira in India will be omitted by the vessels, while the ports of London Gateway and Antwerp will have alternating omissions."
In the form of a contingency plan, the consortium suggested Indian customers using Hazira look at options via Mundra for westbound bookings and through Jebel Ali for eastbound shipments.
The EPIC is a five-vessel joint operation between Hapag-Lloyd and CMA CGM, with the former marketing it as the Indian Ocean Service (IOS) and contributing three ships.
In addition, according to local industry sources, the weekly Indamex 2 (IN2) service between West India and the US East Coast – led by the same consortium – has two blank sailings for India this month. The eight-ship string rotates Port Qasim, Mundra, Nhava Sheva, Norfolk, Savannah, New York, and Port Qasim, and is touted as the fastest connection for India-US trade – 21 days to Norfolk and 24 days to Savannah.
Mediterranean Shipping Co.'s India-Europe network – the HEX and IPAK services– is also sporadically dropping calls to JNPT.
Sunil Vaswani, executive director of the Container Shipping Lines Association (India) said, carriers have made every effort to improve the supply/demand scenario on Indian trades by scaling up empty container repositioning and adding new services.
He also noted that carriers now have an opportunity to allocate extra space out of India, particularly for the US West Coast and the West Coast of South America, as they divert more vessels away from congested Chinese ports.
"That could see freight rates to these destinations stabilize as well," Vaswani added.