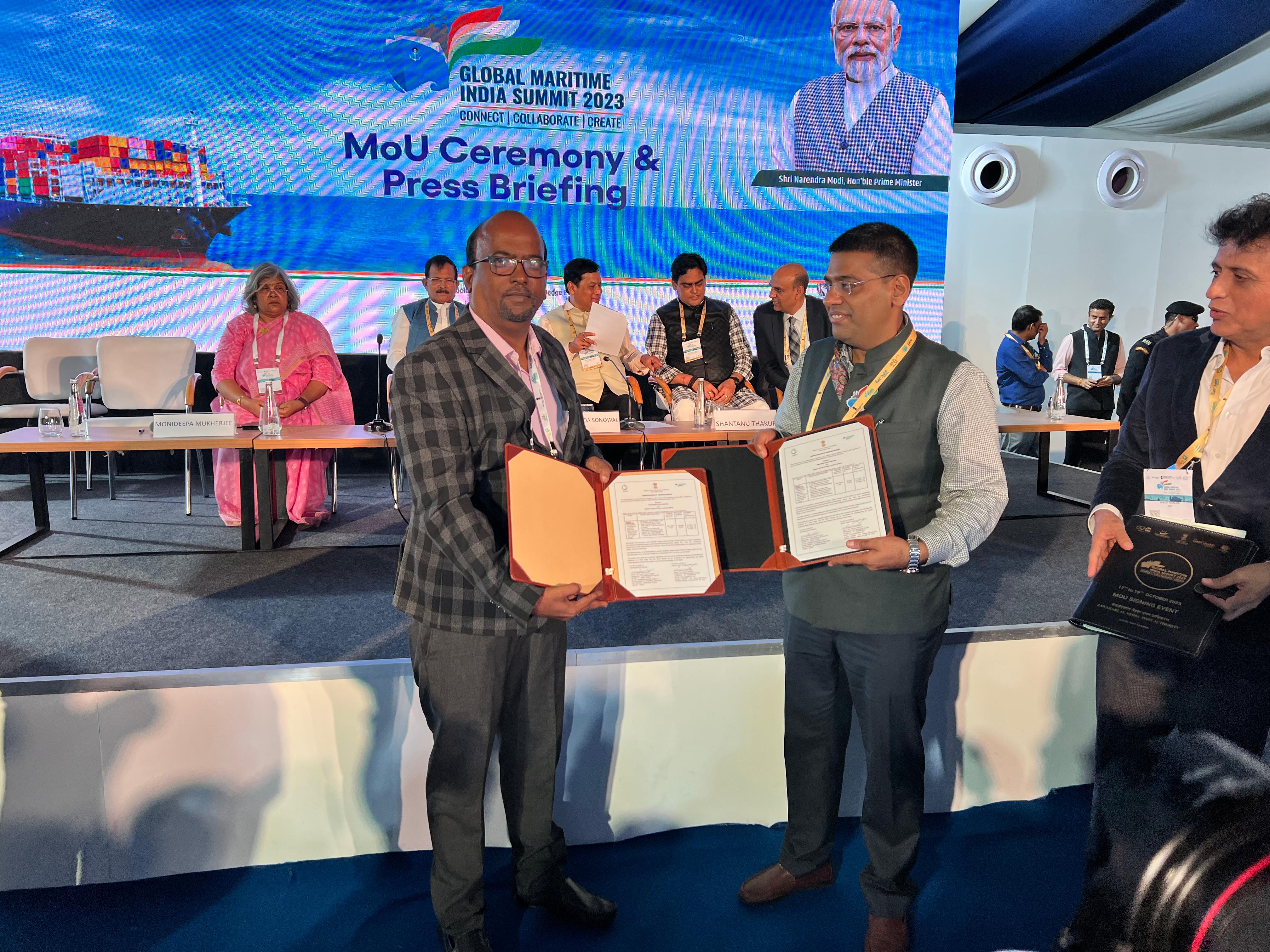 Jakson Green to develop ₹2,400 Cr. Green Ammonia plant at Deendayal port
MUMBAI : Jakson Green on Thursday announced that it has signed a memorandum of understanding (MoU) with the Deendayal Port Authority to set up a state-of-the-art green ammonia facility valued at around ₹2,400 crore.
The cutting-edge green ammonia facility, situated at Kandla Port in Gujarat, will be developed in a phased approach, with a projected annual production capacity of 1,33,000 tonnes of green ammonia, the company, part of the Jakson Group, said.
Additionally, this endeavour is poised to create more than 5,000 jobs including O&M, thereby fostering substantial economic growth in the region.
The Deendayal Port Authority will facilitate Jakson Green in obtaining necessary registrations, approvals, clearances, and provide incentives, among others.
"We are thrilled to embark on this collaborative journey with the Deendayal Port Authority to establish a green ammonia facility. Green Ammonia stands at the core of our sustainable energy vision and our facility represents a significant stride in reducing greenhouse gas emissions within the maritime industry," the company said.
The MoU was signed on the sidelines of Global Maritime India Summit (GMIS) 2023. The maritime industry is a major contributor to greenhouse gas emissions. The GMIS focused on the potential of renewable energy in decarbonising the sector.