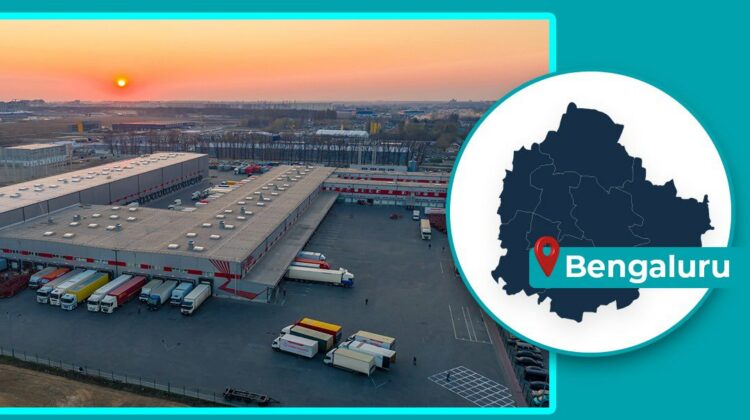 NHAI inks deal to develop multi-modal logistics park in Bengaluru for ₹1,770 Cr
BENGALURU : The National Highways Logistics Management Ltd (NHLML), under the aegis of National Highways Authority of India (NHAI) has signed an agreement to develop a multi-modal logistics park (MMLP) in Bengaluru under public-private partnership at an estimated cost of ₹1,770 crore.
The MMLP will be spread across 400 acre at Muddelinganahalli in Bengaluru rural. The project is poised to become the first and largest MMLP ever implemented in the country under the PM GatiShakti National Master Plan.
To facilitate seamless logistics movement, the site is strategically located adjacent to the upcoming Karnataka Industrial Area Development Board (KIADB) industrial area on its east, abutting NH (national highway) 648, Dabbaspet to Hosur, the Satellite Town Ring Road on the north, and Bengaluru-Hubli-Mumbai rail line on its south. Bengaluru MMLP is located at a distance of 58 km from Bengaluru Airport and 48 km from Bengaluru city railway station.
The MMLP will be developed in three phases. The first phase is expected to be completed in two years. The logistics park will cater to about 30 million metric tonne (MMT) cargo by the end of concession period of 45 years and will give huge boost to industrial zones in the catchment region such as Bengaluru and Tumkur.
A government SPV has been incorporated between National Highways Logistics Management Ltd. (NHLML), Rail Vikas Nigam Ltd. (RVNL) and KIADB.
Developing MMLPs is a key initiative of the Indian government to improve the country's freight logistics sector by enabling efficient inter-modal freight movement to lower overall freight costs and time, provide efficient warehousing, improve tracking and traceability of consignments thereby enhancing the efficiency of the Indian logistics sector.