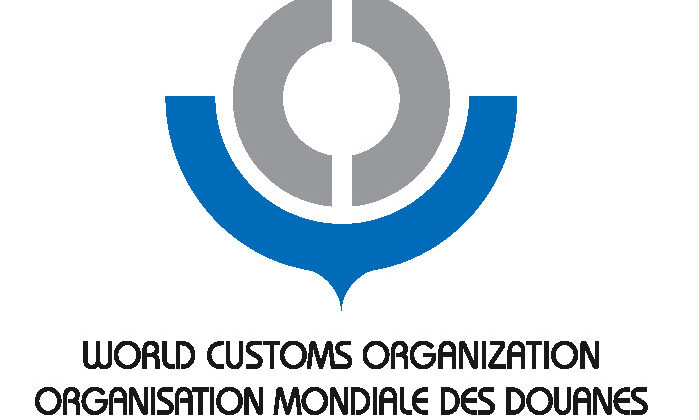 Operation TENTACLE-Latin America successfully concludes with combined seizures worth nearly USD 3 Million
BRUSSELS : In early April 2022, the World Customs Organization (WCO), the Egmont Group (EG) of Financial Intelligence Units (FIUs) and INTERPOL successfully concluded their anti-money laundering and counterterrorism financing (AML-CTF) joint Operation named "TENTACLE-Latin America", with combined seizures totalling nearly 3 million US dollars (USD).
"The success of Operation TENTACLE-Latin America clearly shows the need for Customs, Police and FIUs to continually work together in the fight against money laundering," said Dr. Kunio Mikuriya, Secretary General of the WCO. "The illicit movement of currency, gold, silver, diamonds and gemstones across borders is still being widely used by organized crime groups to launder the proceeds of their illicit activities," he added.
Operation TENTACLE-Latin America provided important intelligence to participating law enforcement agencies and regulatory agencies. The seizure data revealed that criminal networks routinely utilize postal and express services to smuggle diamonds and gems. The Operation uncovered multiple suspected 'carousel fraud' schemes involving the movement of gold and silver across two or three countries to launder illicit proceeds held by organized crime groups, including cocaine cartels.
This pan-Latin American Operation involved participation by Customs services, FIUs and police services in nine different Latin American countries, including the Customs services of Brazil, Chile, Colombia, Costa Rica, Dominican Republic, Ecuador and Panama, as well as the United States' Homeland Security Investigations (HSI) and Customs and Border Protection (CBP), Italy's Customs Service and Guardia di Finanza, and Spain's Guardia Civil.
"Understanding crime and its patterns is a universal need among all international AML/CTF stakeholders, so collaborating, developing synergies and leveraging limited resources with partners across the globe is crucial for mitigating evolving financial crime risks and suppressing terrorist financing," affirmed Hennie Verbeek-Kusters, Chair of the EG. She went on to say that "Operation TENTACLE-Latin America is another considerable example of how successful close collaboration among multiple organizations can be."
The Operation, which began on 1 March 2022, led to the detection or seizure of over USD 1.3 million in smuggled currency and more than USD 700,000 worth of smuggled gold, diamonds and other gemstones.
Brazil Customs registered seizures of diamonds and semi-precious stones, including emeralds, with an estimated value of over USD 70,000, while Costa Rica Customs carried out currency seizures of over USD 115,000.
Chile Customs made 16 seizures during the Operation, including the discovery of USD 278,000 in currency, 528 kilograms of silver, more than 100 pieces of platinum and gold jewellery and 15 diamonds with an estimated value of USD 940,000. Subsequent efforts led directly to five multi-jurisdictional investigations. In addition, collaboration with the Operational Coordination Unit (OCU), based in the Dominican Republic, and liaison with participating Latin American and European agencies resulted in four international money laundering investigations.
The Dominican Customs Service's diligence resulted in the Operation's largest cash seizure of USD 482,300 from an individual trying to leave the country on a private aircraft. This seizure led to a joint money laundering investigation involving law enforcement agencies in three countries.
Italy's Customs Service (Agenzia delle Dogane e dei Monopoli) intercepted over USD 180,000 in smuggled currency during the month-long enforcement operation.
Spain's Guardia Civil also recorded six seizures during the Operation, totalling over USD 60,000 in smuggled currency.
This Operation was the first WCO-led AML-CTF operational initiative conducted in the Western Hemisphere since the launch of Project TENTACLE in 2019. It was the direct result of two online WCO AML-CTF Workshops conducted in January and February 2022.
Project TENTACLE, funded by the U.S. Department of State, Bureau of International Narcotics and Law Enforcement Affairs (DoS-INL), is the WCO's flagship law enforcement initiative targeting money laundering and terrorism financing. This Project aims to build the capacities of frontline Customs and police officers as well as FIU analysts through both workshops and operational training, covering five world regions: Asia/Pacific, Latin America, Eastern Europe, Middle East and Africa.
Project TENTACLE has provided money laundering and terrorism financing training to over 400 frontline officers, investigators and analysts since its inception in 2019. Three regional TENTACLE Operations have also taken place, resulting in the seizure of more than USD 7.2 million in smuggled currency, gold and gemstones and the arrest of 20 currency smugglers and money launderers.
The World Customs Organization develops international standards, fosters cooperation, and builds capacity to facilitate legitimate trade, secure fair revenue collection and protect society, including against money laundering and terrorism financing, providing leadership, guidance, and support to Customs administrations.
The Egmont Group of Financial Intelligence Units connects Financial Intelligence Units across the globe to help combat money laundering and the financing of terrorism.
INTERPOL prevents and fights crime through enhanced cooperation and innovation on police and security matters.