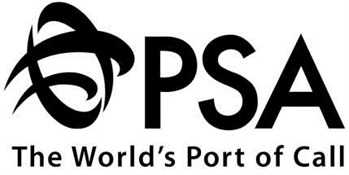 PSA Singapore launches digital transformation initiatives
SINGAPORE : In an effort to respond to the growing need for greater resilience and agility in supply chains, PSA has developed and launched more than 50 Application Programming Interfaces (APIs).
Therefore, PSQ intends to enable digital transformation and enhance digital integration in the transport industry in Singapore.
With these APIs, hauliers' existing in-house systems can now be digitally connected to PSA's Portnet®, modernising and automating their work processes, including port documentation, according to a statement.
Portnet® is a business-to-business (B2B) port community solution that provides real-time and detailed information on all port, shipping, and logistics processes.
There will no longer be a need for manual documentation or completion of work orders, as digitalised processes enable greater efficiency, reliability, timeliness, and transparency in the movement of goods in supply chains, according to a statement.
"This latest initiative by PSA to enable quick and reliable data connectivity amongst stakeholders will help the logistics industry continue our transformation journey to leverage technology effectively and build new capabilities to better serve our customers", said Oh Bee Lock, CEO of Singapore Logistics Association.
PSA said it is working closely with key stakeholders to create digital capabilities to strengthen the overall business ecosystem, particularly targeting small and medium-sized enterprises.
More than 100,000 containers have been moved through APIs launched since 2021, with favorable feedback from hauliers that have come onboard.
"Agility is a prerequisite in meeting today's complex and dynamic nature of logistics management, and PSA recognises the industry's need for data and information sharing to improve resilience in supply chain systems. We are pleased to stand alongside our haulage partners in unlocking the value of digitalisation to build a resilient, agile and sustainable green supply chain ecosystem," commented Seow Hwee, PSA's Head of Cargo Solutions Business, Southeast Asia.