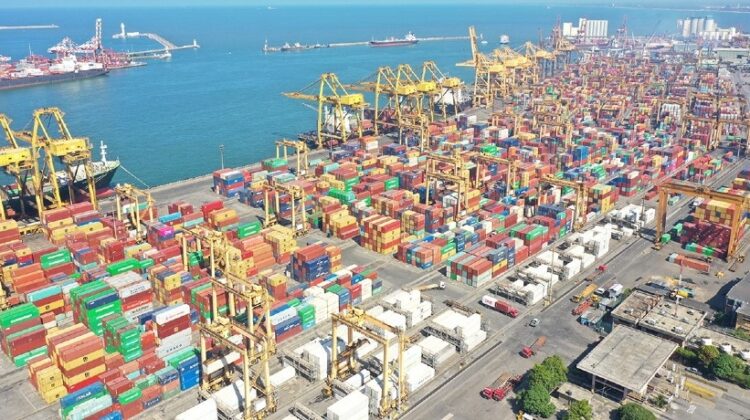 SLPA shrugs off Colombo challenges as south Indian ports vie for business
COLOMBO : The Sri Lanka Port Authority (SLPA), which governs terminals in Colombo Port, claims there is no real threat from other subcontinental ports trying to poach mainline carriers, amid large-scale economic setbacks plaguing the island nation.
Carriers regularly serving Colombo, mainly loading Indian transhipment cargo, have faced increased turnaround and productivity concerns in recent weeks, in the aftermath of fuel shortages that had pulled trucks off the port.
"The recent expansions in the major ports around Sri Lanka have made the country ready to accommodate the amplified volumes, which connect Far East to Europe/US cargo along with Indian Subcontinent cargo," an SLPA spokesperson said. "Considering the fact that Port of Colombo (POC) was named as the 13th connected port in the world, it affirms how efficient our service is."
The official noted that despite the prevailing "unfavourable" scenario, Colombo had seen volumes grow in a gradual trajectory in Q1 2022. "Port of Colombo has shown a growth of 5.7% (combined), while SLPA and CICT terminals have shown growth of 10.4% and 7.3%, respectively."
Colombo comprises three container terminals: the Jaya Container Terminal (JCT), operated by SLPA, the South Asian gateway terminal (SAGT), majority owned by John Keells Holdings, and the Colombo International Container Terminal (CICT), run by China Merchants Holdings.
Colombo's total Q1 throughput hit 1.85m teu, up from 1.75m teu, y-o-y, said the spokesperson.
SLPA officials shrugged off queries that vessels calling on Colombo had been hit by major congestion or delays.
"As per our records, arrival of vessels at Colombo port is as usual, owing to the uninterrupted service we offer, regardless of the circumstances in the country," officials said. "Inter-terminal port operations are running smoothly and efficiently without any congestion or hindrance."
SLPA also noted that the flow of feeder services from India into Colombo continued to be on normal schedule. However, the authority said the foreign exchange crisis had crimped the pace of import container clearance from the port. "This situation is improving."
Colombo is one of the busiest hub gateways in South Asia. With the Sri Lankan crisis unlikely to fade any time soon, Indian port leaders spot a more "realistic" opportunity to bid on transhipment cargo moving in and out of the region by wooing mainline operators seemingly frustrated with Colombo woes. The ports of Cochin, Tuticorin and Chennai are leading those efforts.
"As far as transhipment of cargo over the Southern Indian ports, instead of Colombo, is concerned, Tuticorin is unlikely to be an option due to the limitation on the size of the vessels that it can take," Sunil Vaswani, Executive Director of the Container Shipping Lines Association (CSLA), said. "Chennai or Ennore could possibly be the options, but the issue of deviation would need to be considered, particularly since the mainliners are already struggling to keep to their schedules."
He added: "Vallarpadam [at Cochin] could, therefore, be another option, although all these options are still work-in-progress."
Looking ahead, New Delhi has other high-stakes strategic plans on the anvil to tame Colombo's dominance in transhipment, although Indian ports are considered vastly uncompetitive vis-a-vis Colombo or other regional hubs in terms of tariff levels.
The Adani Group's ongoing development of a transhipment terminal at Vizhinjam, a green-field, deep-water site about 10 miles southwest of Trivandrum in Kerala State, is directed towards that goal. While behind schedule, it is due to open in early 2023, according to current indications.