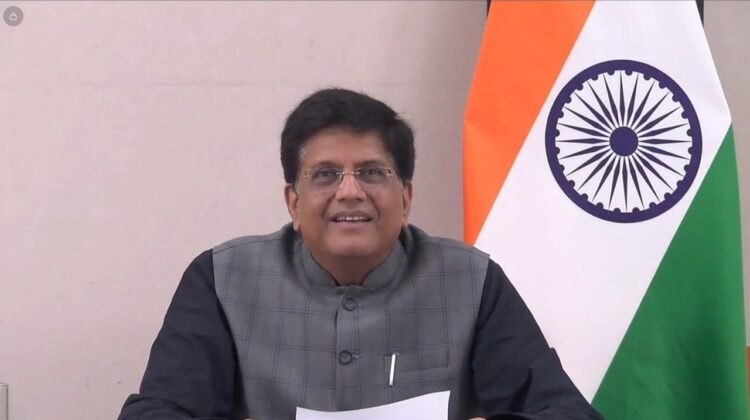 UAE firms keen to invest in J&K: Piyush Goyal
---
NEW DELHI : Some companies in the United Arab Emirates (UAE) have shown keen interest in investing in Jammu & Kashmir, particularly in its tourism and logistics sectors, Commerce and Industry Minister Shri Piyush Goyal has said. In an interview, he also told that India will help countries that face food grain availability issues amid the Russia-Ukraine crisis by exporting wheat.
"I had wonderful interactions with several UAE-based companies. I also met several investors at Abu Dhabi global market (an international financial center). And every occasion only reinforces my confidence that the India-UAE partnership is set to take wings and grow. It is a partnership where both the countries, their businessmen, businesswomen, and people trust each other," he said.

Goyal said Jammu and Kashmir will be a success story to watch out for. "UAE investors are keen to invest in J&K. The state has some offerings which are unmatched. Tourism is one sector that has huge opportunities. There is also a potential for many products of J&K to get exported, and that will bring in investments in logistics. There will soon be investments in power and water sectors in the state," he said.
Commerce minister India and the UAE have a completely aligned vision. "His highness crown prince (of Abu Dhabi, Mohamed bin Zayed Al Nahyan) and our prime minister are such close friends that it gave us huge benefits to our negotiations. Both sides were sensitive and considerate of each other's needs. I could even pick up my phone any time to talk to my counterpart and sort out issues almost on a real-time basis," he said.
Last week, top CEOs of the United Arab Emirates and Hong Kong arrived to explore investment opportunities in Kashmir. During their visit, the delegation will meet local businessmen and government officials to get a first-hand account of the investment climate. Principal secretary of Industry and Commerce Ranjan Thakur is coordinating the tour.
Pledging to make Jammu and Kashmir the `most beautiful Investment destination', Lieutenant Governor Manoj Sinha promised `global standard end-to-end facilities' for the businesses.
Sinha said the visit of CEOs of top companies, entrepreneurs, start-up representatives, exporters was an expression of confidence of the industry leaders in the potential for business cooperation between J&K and Gulf countries.
Sinha said the government is hopeful to bring an investment of over Rs 70,000 crore in the next six months. "Last year, we had the total outside investment of Rs 15000 crore. By now, we have cleared investment proposals of around Rs 27000 crore," he added