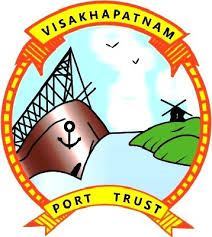 Vizag Port focus on new cargo sets target of 72 MT

---
VISAKHAPATNAM : The Visakhapatnam Port Trust (VPT) Chairman K Ramamohana Rao said that the port is now focused on new cargo to achieve a target of 72 million tonnes of cargo handling in this fiscal.
The port handled 69.03 MT cargo in 2021-22 and stood in the fourth spot among the major ports in the country despite pandemic conditions.
It is recalled that the VPT achieved 72.72 MT cargo handling a couple of years ago and It had handled 69.84 MT cargo in the year 2020-21.
Speaking to media persons, the chairman said that the port is now focussing on new cargo such as food grains, oil, bauxite, and others.
"If the HPCL expansion was completed by December, then our cargo handling would reach 76 MT to 77 MT in the next five years. We are expecting around 2 MT additional cargo to the present 69.03 MT," he said.
The Port is now focusing on the construction of two godowns for slow cargo such as rice and food grains and renovating the old godown. There are plans for around Rs 200 to Rs 300 crore processed food grain cargo by the private players.
The port chairman said that there was no impact of the Russia-Ukraine war on the port cargo handling as fertilizers imported from Russia had not started because the season would start in June.
"Generally, Ammonium Nitrate is imported to India from both Russia and Ukraine. Now, We can import Ammonium Nitrate from other countries such as Turkey, Iran, and others," he said.
The chairman said that various projects of the port were completed under Sagarmala including an extension of the existing container terminal with Rs 633 crore, up-gradation of the existing facility for iron ore handling with Rs 580 crore, development of WQ-7 and 8 berths with Rs 244.46 crore and supply, installation commissioning of RFID system and construction of coastal berth with Rs. 45 crore, besides a few others and various projects, are under process, he said.