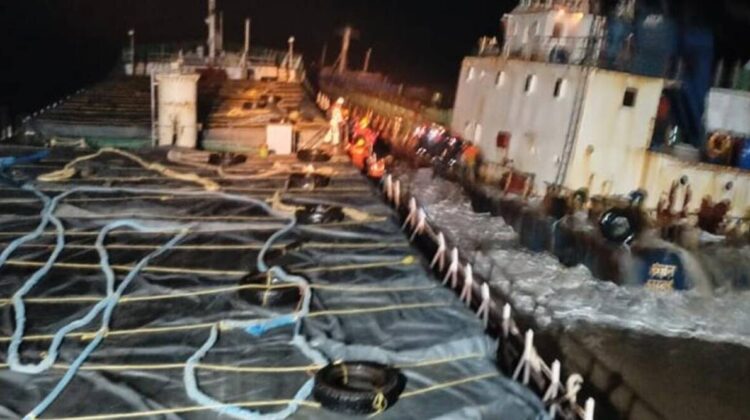 12 crew rescued as cargo ship M V Kanchan sinks off Gujarat coast
AHMEDBAD : A river sea vessel, M V Kanchan, sunk seven nautical miles west off Umargam in Gujarat on Wednesday night. It was going from Hazira to Mangalore port and the engines failed.
Director General (Shipping) Amitabh Kumar said, "The engine of the vessel failed and a distress call was given late in the evening. Since no Coast Guard vessel could reach immediately, the authorities have powers under the Merchant Shipping Act to divert any nearby vessel for help. Hence, they diverted M V Hermeez and saved all 12 crew members. M V Hermeez is now coming to Mumbai with the survivors.''
The weather was inclement with wind gusting up to 50 knots and waves reaching up to a height of 3-3.5 m.
Later in evening, the master of the vessel intimated that MV Kanchan, which was carrying steel coils as cargo, had dropped anchor and was tilting towards starboard (right) side. Maritime Rescue Coordination Centre in Mumbai instantly activated International Safety Net (ISN) to identify all vessels in the vicinity to assist MV Kanchan.
Kumar said that emergency towing vessel Water Lily, hired by the government, was sent to the spot but it could not spot the vessel. "We presume it has sunk. Even helicopters of Coast Guard could not locate M V Kanchan."
Coast Guard helicopter from Daman undertook an aerial recce of the area but could not find the vessel. Oil sheen and debris were sighted by the Coast Guard helicopter and Water Lily.
Source : The New Indian Express