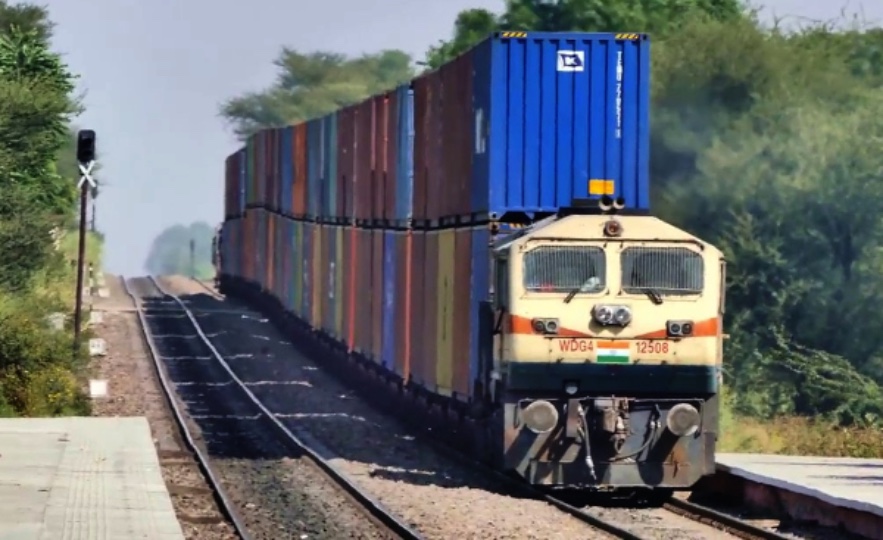 1,337 km of the entire Eastern Dedicated Freight Corridor (EDFC) is complete
NEW DELHI: Finally, the 1,337 km of the entire Eastern Dedicated Freight Corridor (EDFC) between Ludhiana in Punjab and Sonnagar in Bihar is complete and freight trains can now cover this stretch in flat 24 hours. Commercial operations on the full corridor are likely to start from next month.
Announcing this, Managing Director of Dedicated Freight Corridor Corporation of India Ltd (DFCCIL) R K Jain said, "The first section of EDFC was inaugurated in December 2020 and we have completed the entire corridor in three years. The entire corridor becoming operational will benefit the thermal power plants in UP, Punjab, Haryana, and parts of Rajasthan as it will cater largely to coal traffic."
Officials said the average speed of freight trains on the DFCs is 50-60 kmph, more than double the speed of such trains on the existing railways network. They said around 95% of the West DFC, which will terminate at JNPT in Mumbai, will be completed by March 2024.
Currently, 140 trains are running daily on several sections of the EDFC while it has capacity to run 250 trains every day. The design speed of trains is 100 kmph. Top executives of DFCCIL said the corridor was completed with an investment of Rs 55,000 crore, much higher than the latest approved cost.