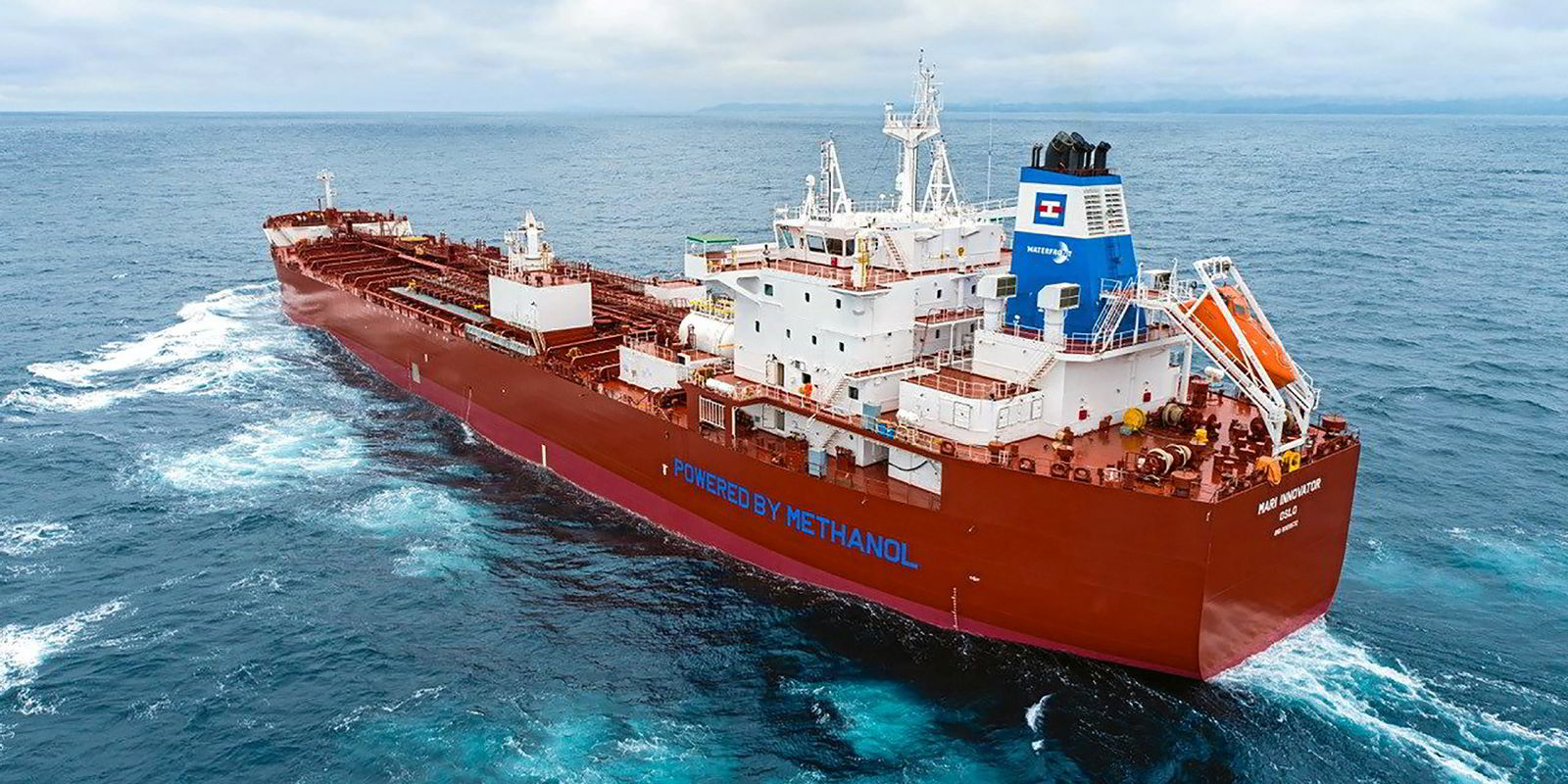 14 methanol-powered ships ordered in October
HAMBURG : A total of 14 orders for methanol-powered ships were recorded in October as demand for alternative fuels in the maritime industry continues to rise in line with the ever-stringent regulatory landscape, data from DNV's Alternative Fuel Insights (AFI) database shows.
Some of the most recent orders saw Norwegian shipping and logistic company Wallenius Wilhelmsen signing a contract with China Merchants Jinling Shipyard Co. for the construction of four methanol dual-fuel pure car and truck carriers (PCTCs) and up to eight optional units.
Monaco-based dry bulk shipping company Safe Bulkers entered into contracts for the acquisition of two dual-fuel newbuild Kamsarmax class dry-bulk vessels as part of its fleet renewal strategy.
The first vessel is scheduled for delivery in the fourth quarter of 2026 and the second vessel is due to be delivered in the first quarter of 2027.
J.P. Morgan Global Alternative's Global Transportation Group (JPMGTG) has confirmed a deal for the construction of two dual-fuel methanol chemical IMOII medium-range (MR) newbuilds.
Boasting a 49,800 deadweight capacity, the ships will be built at Guangzhou Shipyard International (GSI) in China. Both vessels are scheduled to be delivered in 2026 and will be fixed on time-charter to TotalEnergies.
Earlier this month, JP Morgan continued its ordering with GSI with a further two MR tankers through its subsidiary Oceonix Services. The vessels will be dual-fueled with methanol. They are slated for delivery in 2026 and will cost $50m each, data from Intermodal shows.
Meanwhile, Europe's shipping investor Hayfin has placed an order for up to four 'enhanced methanol ready' Suezmax tankers at South Korean shipbuilder Hyundai Heavy Industries (HHI).
The contract includes two firm 158,000-dwt tankers and options for two more sister vessels with the delivery of the firm units scheduled for the first half of 2026.
According to the latest data from AFI, October also saw six more LNG-fueled newbuilds as well as the first firm orders for ammonia.
As reported earlier this month, South Korean shipbuilding major HD Korea Shipbuilding & Marine Engineering (KSOE) will install ammonia dual-fuel engines in two 46,000cbm LPG carriers that are being built for Belgian shipping company Exmar.
KSOE said the contract makes it the world's first shipyard to construct ammonia-powered vessels.
Significant developments in the ammonia space are continuing into this month as well.
Specifically, Yara Clean Ammonia and the Norwegian container operator NorthSea Container Line are developing the world's first containership to be powered by pure ammonia as fuel.
The vessel, named Yara Eyde, is scheduled to enter the market in 2026.
In addition, Japanese shipping company NYK has started the conversion of the LNG-fueled tugboat Sakigake to an ammonia-fueled tugboat at Oppama factory of Keihin Dock Co.
To replace the entire engine, including the main engine and fuel tank, the engine room will be cut to remove the existing LNG-fueled equipment and install the new ammonia-fueled machinery.
The new engine has been tested at IHI Power Systems' Ota Plant to confirm virtually zero emissions from the unburned ammonia and the nitrous oxide, which has a greenhouse effect about 300 times greater than carbon dioxide (CO2), according to NYK.
Approximately 63% of the vessels ordered in South Korea are being fitted with dual fuel capabilities, with a market value of $99.58 million, according to the data from VesselsValue. The total South Korean orderbook comprises 741 vessels with a total value of $121 bn.
LNG carriers are the most valuable sector on order, worth $34.2 bn. With the exception of LNG carriers which are all dual fuel, all vehicle carriers on order in South Korea are dual fuel.
Within the global orderbook, almost all vehicle carriers are dual-fuel spec comprising c.82% of total orders based on 133 ships.
The second highest percentage is the LPG sector where 43 vessels dual fuel vessels have been contracted, equating to c.63% of the orderbook. Approximately 56% of the container orderbook or 147 vessels will be built as dual fuel, with a market value of $24.39 mil.