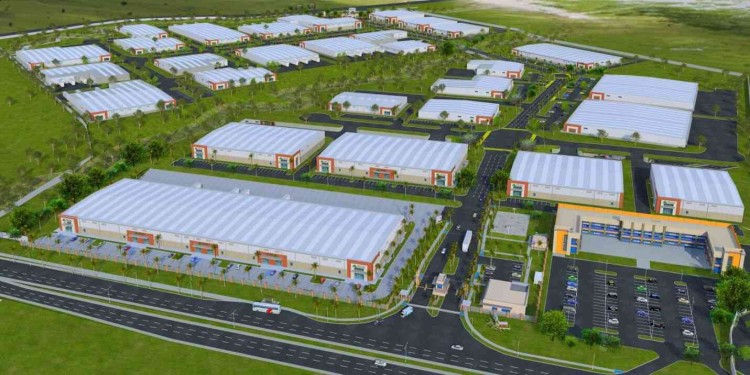 35 MMLPs Planned, land identified only for 13 including Mumbai, Hyderabad
NEW DELHI : In October 2017, when the Cabinet Committee on Economic Affairs (CCEA) mandated the road ministry to develop 35 Multi-Modal Logistics Parks (MMLP) across the country. However, after over five years, land has been identified for just 13 of these, official data shows. For the remaining 22 locations, respective state governments are yet to identify the land, the ministry said.
In a statement in the Lok Sabha last week, the ministry said the lands have been identified for: Mumbai, Pune, Nagpur, Nasik in Maharashtra; Hyderabad in Telangana; Bangalore in Karnataka; Anantapur in Andhra Pradesh; Chennai and Coimbatore in Tamil Nadu; Indore in Madhya Pradesh; Patna in Bihar; Guwahati in Assam; and Jammu in Jammu and Kashmir.
A ministry official told that the Letter of Award was issued for development of MMLP in Chennai in November 2022 while bids received for MMLP Bengaluru are under evaluation.
Further, bids have been invited for MMLPs at Wardha (Nagpur) and Indore. Target award for MMLP Bangalore, Wardha (Nagpur) and Indore is March 2023, the official added.
Let's have a look at the status of each MMLP:
1. Guwahati: Land has been identified and is under implementation by NHIDCL
2. Mumbai: Land has been identified and feasibility is in progress
3. Hyderabad, Pune, Anantapur, Coimbatore and Jammu: For these, land has been identified with Detailed Project Report (DPR) in progress
4. Bangalore and Nagpur: Land has been identified with feasibility completed. The project is under bidding
5. Chennai: Land has been identified and MMLP development work has also been awarded
6. Patna, Indore and Nasik: Land identified with DPR to be initiated
7. South Gujarat (Surat and Bharuch), South Punjab (Ludhiana, Sangrur and Patiala), Visakhapatnam: For these three MMPLs, DPR is in progress with land yet to be identified
8. Kolkata, Ambala, Valsad, Jagatsinghpur, Kota, Panaji, Hisar, Bhopal, Sundargarh, Bhatinda, Solan, Rajkot, Raipur, Kandla, North Gujarat (Ahmedabad and Vadodara), Delhi-NCR (Delhi, Gurgaon, Ghaziabad, Faridabad, Noida), North Punjab (Amritsar, Jalandhar, Gurudaspur) and Jaipur: For MMPLs at these 18 locations, the respective state governments are yet to identify land with pre-feasibility in progress
9. Kochi: For MMLP at Kochi, the Ministry said the pre-feasibility study has been completed. "Development of MMLP at Kochi is found feasible. As per the assessment, about 120 acres of land is required. Cochin Port Authority (CPA) has identified 118 acres of land at Willingdon Island. As per policy of MoRT&H, MoU need to be signed for formation of SPV between Cochin Port Authority (CPA) and National Highway Logistics Management Limited (NHLML), a subsidiary of NHAI for development of MMLP," the Ministry added.
MULTI MODAL LOGISTICS PARKS
The network of 35 MMLPs is planned to be developed as part of Bharatmala Pariyojana, with a total investment of about Rs 46,000 crore, which once operational, will be able to handle around 700 million metric tonnes of cargo.
These Multi-Modal Logistics Parks will serve as regional cargo aggregation and distribution hubs for various industrial and agricultural nodes, consumer hubs and EXIM gateways such as seaports with multi-modal connectivity.
In certain cases, the MMLPs are also being developed in tandem with the Inland Waterway Terminals under the Sagarmala Pariyojana to further reduce the cost of inland cargo movement at a much larger scale as compared to conventional road-based movement.
At least 15 of these MMLPs are at prioritised locations, which will be developed with a total investment of about Rs 22,000 crore.
The ministry finalised the Model Concessionaire Agreement (MCA) for the MMLPs to be developed under the Bharatmala Pariyojana in October 2021 through an elaborate process of inter-Ministerial consultations.
The document serves as the Developer Agreements / Concession Agreements for the individual MMLP projects under the Pariyojana. In addition to the MCA, the Ministry, in November 2021, also finalised and approved the Model RFP document of selection of Concessionaire for development of MMLPs.