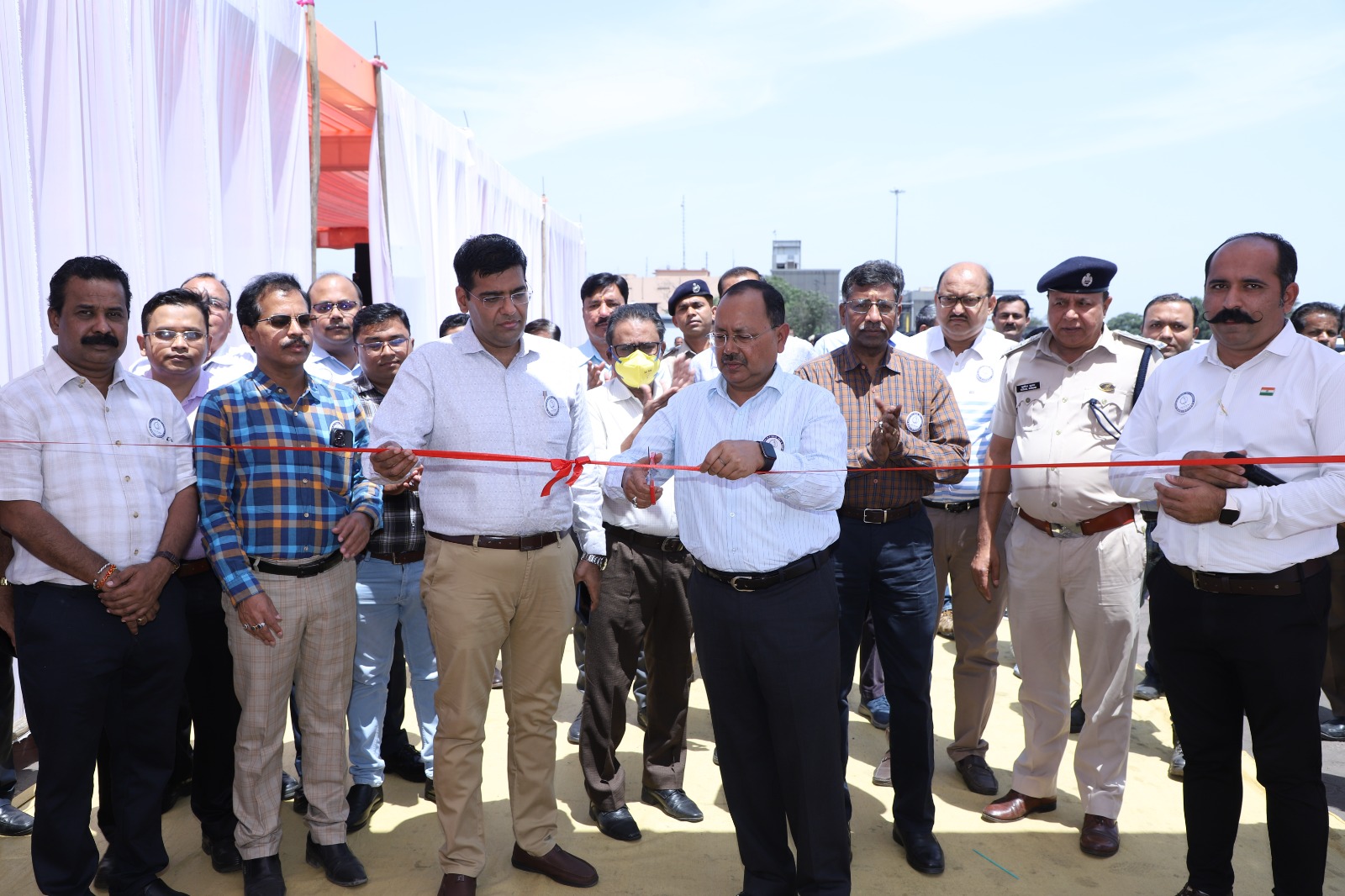 52nd National Safety Week has been inaugurated by S.K.Mehta-Chairman DPA
GANDHIDHAM : 52nd National Safety Week has been inaugurated by Shri S.K.Mehta, Chairman, Deendayal Port Authority, in the august presence of Shri Nandeedh Shukla, Dy. Chairman , T.M. , CME , FA&CAO , Sr.Dy. Secretary , Port Safety Officer , H.M. , Asstt. Director(Dock Safety) , PHO , Trade Union leaders and several dignitaries on 10-04-2023.
Shri S.K.Mehta, Chairman exhorted the need of self improvement in act and action of every worker, employee to ensure the Safety in Port.
The programme was commenced with a pledge underlining the need to remain committed to furtherance of Safety measures and reduction of occupational hazards.
Safety theme of this week is OUR AIM , ZERO HARM with a view to inculcate and promote the sense of 'Safety'.
On this occasion live demonstration of PPE & Safety gadgets has also been organised.
During this Safety week several activities e.g. skit performance, poem,slogan writing, poster -model making , a lecture on road Safety by shri Amit Khatri-an eminent Road Safety expert , Film show , propogation of Safety messages by a mascot will also be organised.
This Safety Week will conclude on 17-04-2023.