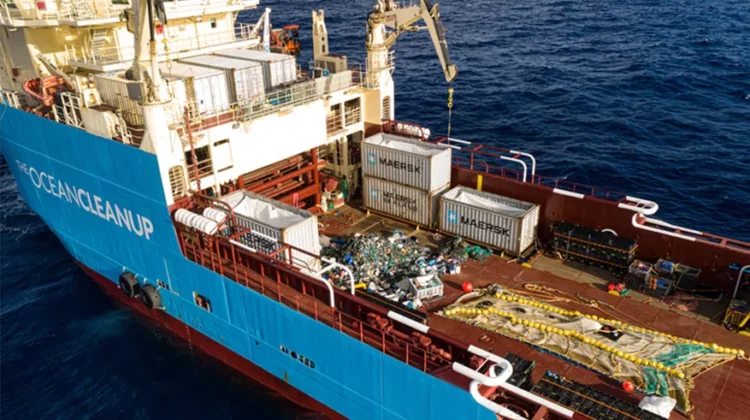 A Day in the Life: Maersk's Coolest Job

---
Ashlee Ellsworth
Logistics Project Manager for The Ocean Cleanup
There's an old proverb that states "choose a job you love, and you'll never have to work a day in your life." I was always skeptical of the sentiment until I had the privilege of joining The Ocean Cleanup team as their logistics project manager on behalf of the Maersk partnership. While some days are more stressful than others, I wake up every morning excited for the new challenges that need solving and the ocean plastics that need recycling. It's true that some days still feel like "work", but the majority are now starting instead to feel like an adventure. No two days are alike in this role – I never know what kind of messages I'm going to wake up to in my inbox.
Several of our upcoming River projects have had challenges with local customs regulations, so I might find an update on the clearance status, or with the upcoming voyages back into the Great Pacific Garbage Patch (GPGP) underway, I might receive a request from the team to coordinate the move of some oceanic sensors from Europe to Canada.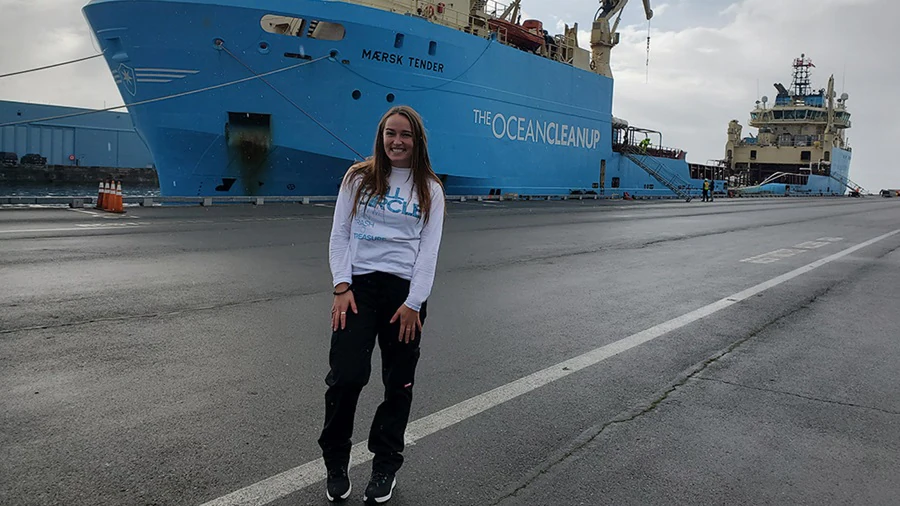 A lot of what I do in my role involves coordinating with subject matter experts around the world to help facilitate the smooth operating of various project. One of my favorite challenges so far has been working with our KGH customs team here in the Netherlands to figure out how to import a reefer container full of plastic research samples taken in the GPGP. There is a whole set of regulatory requirements I wasn't familiar with when handling samples that may potentially contain biological matter, but thankfully between the Rotterdam Zoo, various Dutch environmental agencies, and the persistence of Marc (our KGH colleague making the magic happen) we now know exactly how to bring everything in smoothly and legally so that the samples can go direct to the research team and further our knowledge of plastic impact on the ocean environments. The new things I learn every day are what makes the role so much fun – you never can predict what the topic will be next.
As I look forward to the next few months (and hopefully years!) of getting to support and work with the amazing team at The Ocean Cleanup, I'm incredibly excited to see the evolution and continuous improvement of the ocean plastic extractions. As each voyage into the GPGP is an opportunity to test new technologies and methods, we are confident that more and more plastic can be brought back each time to be recycled and the impact on the local ecosystem lessened. It's inspiring to be a part of a project so dedicated to making the world a better place for future generations.