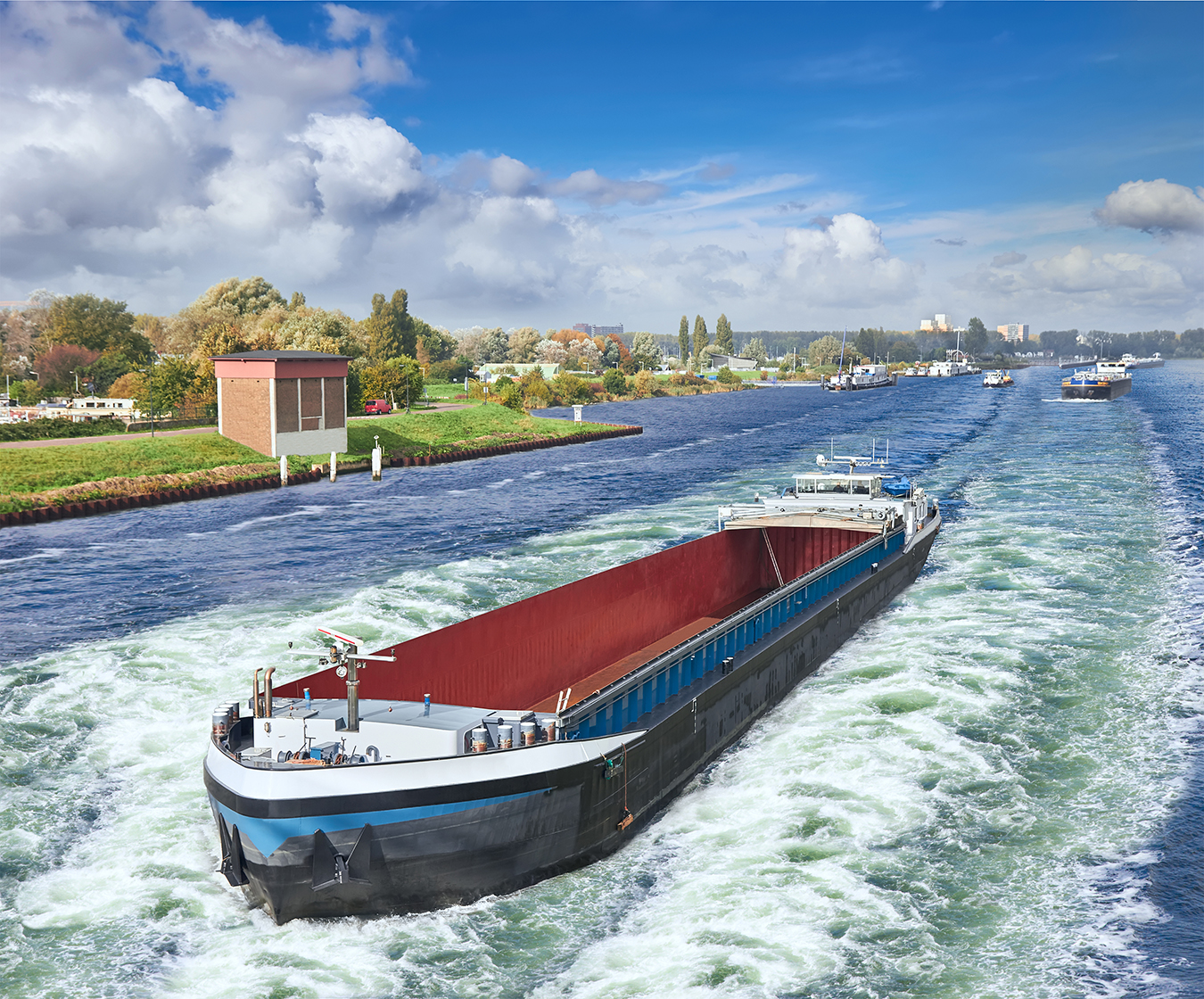 Action plan formulated for 26 National Waterways found viable for cargo and passenger movement
NEW DELHI : This information was given by the Union Minister for Ports, Shipping and Waterways, Shri Sarbananda Sonowal in a written reply to the Lok Sabha informed that, to promote Inland Water Transport in the country through rivers, 111 waterways including the 5 previously notified National Waterways (NWs) have been declared as National Waterways under the National Waterways Act, 2016. On the basis of outcome of techno-economic feasibility study and Detailed Project Report (DPR) of these NWs, action plan has been formulated for 26 NWs which were found viable for cargo and passenger movement. At present, development initiatives have been taken up in the 18 NWs. The detail is at Annexure-I.
The steps taken by the Government for promotion of water based transport system are detailed at Annexure-II.
Annexure-I
LIST OF 26 NATIONAL WATERWAYS (NWs)
FOUND FEASIBLE FOR CARGO / PASSENGER MOVEMENT
Sl. No
NW
Details of Waterways
Length (Km)
STATES
Status
1
NW 1
Ganga-Bhagirathi-Hooghly River System (Haldia – Allahabad)
1620
Uttar Pradesh, Bihar, Jharkhand & West Bengal
Development taken up with Assistance from World Bank JalMargVikas Project (JMVP)
2
NW 2
Brahmaputra River (Dhubri – Sadiya)
891
Assam
Development taken up as per approved Standing Finance Committee (SFC) for FY 2020-21 to 2024-25
3
NW 16
Barak River (Lakhipur -Tuker Gram)
121
Assam
4
NW 3
West Coast Canal (Kottapuram – Kollam), Champakara and Udyogmandal Canals
205
Kerala
Mostly OperationalWaterways. Development and maintenance work taken up.
5
NW 4
Krishna River (Vijayawada – Muktyala)
82
Andhra Pradesh
6
NW 5
Dhamra-Paradip via Mangalagadi to Pankopal
233
Odisha
7
NW 8
Alappuzha- Changanassery Canal
29
Kerala
8
NW 9
Alappuzha – Kottayam – Athirampuzha Canal
40
Kerala (Alternate route: 11.5km)
9
NW 27
Cumberjua River (Cortalim-Ferry to Sao MartiasVidhanParisad)
17
Goa
10
NW 68
Mandovi River (Usgoan bridge to Arabian Sea)
41
Goa
11
NW 111
Zuari River (Sanvorden bridge to Marmugao Port)
50
Goa
12
NW 86
Rupnarayan River (PratapPur to Geonkhali)
72
West Bengal
13
NW 97
Sunderbans Waterway (Namkhana to AtharaBankiKhal)
172
West Bengal
14
NW 40
Ghagra River (Faizabad to ManjhiGhat)
345
Bihar & U.P.
15
NW 52
Kali River (Kodasalli Dam to Sadashivgad Bridge, Arabian Sea)
53
Karnataka
16
NW 44
Ichamati River (Bridge at Gobra to Bansjhari near Bangladesh Border)
63
West Bengal
17
NW 57
Kopili River (BanthaiGaonTinali Bus Stop to Chandrapur No.2 confluence with Brahmaputra)
50
Assam
18
NW 31
Dhansiri River (Morongi T.E. village Bridge to Numaligarh)
110
Assam
19
NW 10
Amba River (Arabian Sea, Dharamtaar Creek to Nagothane ST Stand)
45
Maharashtra
Mostly operational waterway. Selected for further development.
20
NW 28
Dabhol Creek Vasisti River (Arabian Sea at Dabhol to Bridge at Pedhe)
45
Maharashtra
21
NW 25
Chapora River (Bridge near Maneri village to Morjim, Arabian Sea)
25
Goa
22
NW 37
Gandak River (Bhaisalotal Barrage to Hazipur)
296
Bihar & U.P.
23
NW 73
Narmada River (Pandhariya to Gulf of Khambhat)
226
Maharashtra & Gujarat
24
NW 85
Revadanda Creek – Kundalika River System (Arabian Sea at Revadanda to Bridge near Roha Nagar)
31
Maharashtra
25
NW 94
Sone River (Sone Barrage, Dehri to Confluence with the Ganga)
141
Bihar
26
NW 100
Tapi River (Hatnur Dam to Gulf of Khambhat)
436
Maharashtra & Gujarat
Annexure-II
STEPS TAKEN FOR GROWTH OF CARGO TRANSPORTATION ON WATERWAYS
1. Initiatives for growth of traffic on National Waterways (NWs):
i. Fairway development works:
Fairway development works to ensure Least Available Depth (LAD) of 3.0 meter in Haldia-Barh, 2.5 meter in Barh-Ghazipur and 2.2 meter in Ghazipur-Varanasi stretches on NW-1 are in progress under the JalMargVikas Project (JMVP) which has been undertaken by IWAI with technical and financial assistance from World Bank. Similarly, to improve the connectivity between NW-1 and NW-2/NW-16 via the Indo Bangladesh protocol route, the critical and shallow stretches between Sirajganj and Daikhowa on protocol route No1 & 2 and Ashuganj and Zakiganj on protocol rote no 3 &4 in Bangladesh are being jointly developed by India and Bangladesh for round the year navigability (with targeted LAD of 2.5 mtrs). Similarly, fairway development works are being carried out on NW-97 in Sunderbans to allow smooth navigation of vessels on the Indo-Bangladesh Protocol Route.
ii. Development of New National Waterways:
IWAI has identified 26 new NWs through techno-economic feasibility studies for undertaking technical interventions to make the waterways navigable for transportation purpose. Once ready, these new waterways will provide an alternate mode of transportation in respective geographies.
iii. Ro-Ro/Ro-Pax Service Commenced in Various National Waterways:
The Operation of Ro-Ro / Ro-Pax vessels inaugurated by Hon'ble Prime Minster during February 2021 for the following routes:
| | | |
| --- | --- | --- |
| Vessel Name | Ro-Ro/Ro-Pax Services between | Date of Inauguration by Hon'ble Prime Minister |
| MV Rani Gaidinliu& MV SachinDeve Barman | Neamati and Kamalabari (Majuli) | 18.02.2021 |
| MV JFR Jacob | Guwahati and North Guwahati | 18.02.2021 |
| MV Bob Khathing | Dhubri and Fakirganj (U/S Hatsingimar | 18.02.2021 |
| MV AdiShankara& MVC.V. Raman | Wellingdon Island and Bolghaty | 14.02.2021 |
iv. Revision of Levy & Collection of Fees:
Taking ahead the vision of the Government of India to promote Inland Waterways as a supplementary mode of transport, the Ministry of Ports, Shipping and Waterways has considered waiver of waterway user charges initially for a period of three years.
2. Digital Solutions for Ease-of-Doing Business:
• CAR-D (Cargo Data) Portal: CAR-D is a web based portal for collection & compilation, analysis and dissemination of all cargo and cruise movement data of National Waterways to the stakeholders.
• PANI (Portal for Asset & Navigation Information): PANI is an integrated solution brining river navigation and infrastructure information on a single platform. It provides detailed information of various features of National Waterways and the assets such as fairway, infrastructure facilities, cross-river structures, connectivity at jetties, emergency services for facilitating transportation of cargo.
These solutions increase collaboration across divergent stakeholders, improve organizational consistency, increased resource agility, enhances ownership and accountability for each stakeholder leading to improved management of activities. By having public access to key work being done by IWAI for the sector, will enhance IWAI's standing in the market and will increase trust in the sector.
3. Enhanced regional trade using IWT mode:
Addition of new Ports of Call and routes in India and Bangladesh under PIWT&T: With 7 new ports of call in addition to existing 6 on each side along with addition/ extension of 2 waterway routes in addition to existing 8 routes under PIWT&T between India and Bangladesh, the accessibility of IWT mode for trade between India and Bangladesh is expected to increase and result in growth of traffic on NWs.
Trade between Bhutan and Bangladesh: Stone exporters from Bhutan have identified Inland waterways as an alternate mode of transportation considering the benefits associated with waterways mode such as lower transportation cost, larger shipment size compared to road, avoiding congestion on land routes etc. The first movement under supervision of IWAI was successfully executed in July 2019. This trade using the IWT mode is expected to continue and reach a significant scale in the coming years.
4. Standard Operating Procedures (SOPs) for facilitating the Stakeholders to use Inland Water Transport and access the various information related to National Waterways:
The list of Standard Operating Procedures (SOPs) for various National Waterways which are available at IWAI website is as given below:
Standard Operating Procedures (SOP) of the Agreement on the use of Chattogram and Mongla Ports for movement of goods to and from India between the Government of the People's Republic of Bangladesh and the Government of Republic of India.
Standard Operating Procedures (SOP) of MoU on Passenger and Cruise Services on the Coastal and Protocol Route between the Government of the People's Republic of Bangladesh and the Government of Republic of India.
Standard Operating Procedures (SOP) for the MoU on use of Inland Waterways for Transportation of Bilateral Trade and Transit cargoes between the Government of People's Republic of Bangladesh and the Government of Republic of India.
Standard Operating Procedures (SOP) for the Movement of Vessels on Protocol on Inland Water Transit and Trade (PIWT&T) to contain the spread of COVID19.
Standard Operating Procedures (SOP) and Check List for Ro-Ro / Ro-Pax vessel operations on National Waterways.
Standard Operating Procedures (SOP) for Car-D Portal.
5. Stakeholder consultations:
IWAI carried out stakeholder consultations at six different locations (Kolkata, Kochi, Mumbai, Patna, Goa and Dhaka) in FY-20, 9 nos. during FY-21 and 06 nos. conference-cum-webinars in FY22 for cargo promotion.
The Waterways Conclave was held at Dibrugarh on 11th & 12th April, 2022. The event was attended by 4 neighbouring countries and 12 waterway connected states for promotion of Waterway.
The 1st Incredible India International Cruise Conference 2022 was organized by at Mumbai on 14-15 May, 2022. The Sessions relating to Potential of River Cruising was organised by IWAI wherein leading cruise operators had participated. These interactions helped in promoting waterways as a mode of transportation and understanding expectations and feedback of stakeholders. IWAI is undertaking targeted initiatives to address the expectation and feedback received to further enhance traffic on NWs.
PM Gati Shakti Multimodal Waterway Connectivity Summit held in Varanasi from 11th -12th November 2022 attended by Hon'ble Union Minister of Ports, Shipping & Waterways (PSW), Hon'ble Chief Minister, Uttar Pradesh, Hon'ble Union Minister of Commerce, Hon'ble Ministers- PSW. This summit focussed on creating more awareness about the PM Gati Shakti and 07 community jetties were inaugurated, and foundation stones laid for 08 community jetties on the Ganga.
Flagging off of world's longest river cruise and waterways development projects inaugurated and foundation stone was laid online by Hon'ble Prime Minister in the presence of Hon'ble Minister PSW, Hon'ble Chief Minister of Uttar Pradesh on 13th January 2023 at Varanasi.
6. Interventions under the World Bank supported JMVP-II (Arth Ganga)
project for the socio-economic upliftment of the population living around
river Ganga i.e. NW-1:
JMVP-II (Arth Ganga) is being developed on an approach based on the principles
on the sustainable development model to energize economic activities which will
impact on overall over all ecosystems along the riverbank.
This can lead to inclusive growth and play a key role in improving the
livelihoods of the populations with the transportation of goods and
passengers (including tourist) through National Waterways No. 1.
The project is envisaged at a total cost of Rs. 746.00 cr. as below:
| | | |
| --- | --- | --- |
| Sl.No. | Project Component | Estimated cost (Rs. in cr.) |
| 1 | Fairway development | 300 |
| 2 | River Information System and survey activities | 111 |
| 3 | Modernization of Existing navigational Lock at Farakka | 100 |
| 4 | Construction of Community jetties and Ro-Ro terminals | 175 |
| 5 | IWT Promotions and consultancy etc. | 60 |
| | Total | 746 |