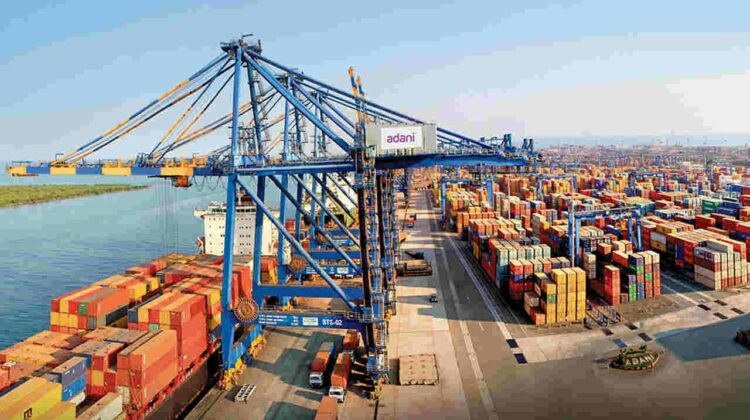 Adani Ports announces 10% growth in cargo volumes in February
AHMEDABAD : Adani Ports and Special Economic Zone Ltd (APSEZ) on Thursday announced that it handled approximately 26.5 million metric tonne (MMT) of total cargo, implying a year-on-year growth of about 10 percent this month.
Meanwhile, during April 2022-February 2023, APSEZ clocked approximately 307 MMT of cargo volumes, which is 8.5 percent year-on-year growth, it said.
Earlier this week, Adani Ports incorporated its wholly-owned subsidiary, HM Agri Logistics, which will be developing and operating state-of-the-art silo complexes across India.
Last week, the logistics company said it crossed 300 MMT of cargo handling on February 23, 2023, in 329 days. Last month, sources said that ABSL MF may get Rs 750 crore from Adani Ports on commercial papers (CPs) due in March via prepayment.
In January, Adani Ports said that its December total cargo volume stood at 25.1 MMT, up 8 percent year-on-year. Meanwhile, the April-December total cargo volume came in at 253 MMT, up 8 percent year-on-year.