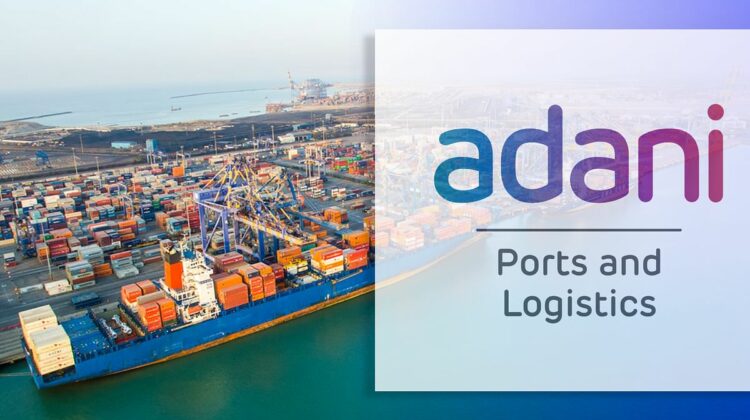 Adani Ports' ban decision may put India's bilateral relations at risk

---
MUMBAI : Industry experts and exporters voice their concerns after India's largest private port player Adani Ports & Special Economic Zone (APSEZ), which operates Mundra Port in Gujarat, announced that on 15 November it will stop handling containerized cargo from Iran, Afghanistan and Pakistan.
It is believed that this reaction of Adani Ports will have a major impact on the bilateral relations with all the three countries, especially Iran.
Speaking on the issue, export body Federation of Indian Exports Organisation (FIEO) Director General Dr. Ajay Sahai told that, "Adani Ports could have handled the issue diplomatically without making it a bilateral embarrassment for Indian on the global stage".
Sahai also said that FIEO has taken up this matter with the Ministry of Ports, Shipping and Waterways and is hopeful that the matter will be addressed very soon.
APSEZ did not mention the reason behind its decision in its statement but sources directly related to the private port player confirmed "it is quite apparent" that the decision has been taken in the backdrop of the drug haul in which the Directorate of Revenue Intellingence (DRI) seized close to 3,000 kilograms of Heroin from Gujarat's Mundra Port handled by APSEZ.
"The cost of logistics will go up significantly, especially domestic freight will soar for exports from North and Western India. In an already distressed situation, the Indian Economy will have to pay for this as the cost implication is quite high", noted Sahai. According to reports, it will reflect a 20-25% increase in freight cost.
Sources close to us also mentioned that Adani Ports may have exceeded its jurisdiction in stopping containerized cargo from the three countries which are strategic in nature.
We spoke with the immediate past President of FIEO and the Chairman of Technocraft Industries India, Sharad Kumar Saraf, who said that it's a negative step and will have diplomatic repercussions as Tehran has already voiced its concern and called Adani Ports' decision 'unprofessional & imbalanced'.
The former FIEO President also stated that whether or not Adani has the right to stop containers without Government's intervention is a grey area that is being examined and that the decision on 15 November will be difficult to implement for India.
"The government of India has given absolute freedom to APSEZ in good faith to carry out trade in a fair manner. However, today Adani port has chosen to ban containers from Iran and Afghanistan. Tomorrow it may stop some commodities coming into the country if it is affecting Adani's business. We have been told that this decision was taken in retaliation to the drug seizures at Mundra port but the solution cannot be a negative action. The solution to this could be to strengthen the customs, intelligence the inspection process", claims Saraf.
However, he believes that there will not be a dent in India's trade with Iran and Afghanistan as it's not that high but will have far-reaching repercussions. In FY20, bilateral trade stood at US$4.77 billion.
Meanwhile, it is expected JNPT in Mumbai will see a spike in the container logjam as shipments coming to Mundra Port in Gujarat will be re-routed to JNPT terminals.
---