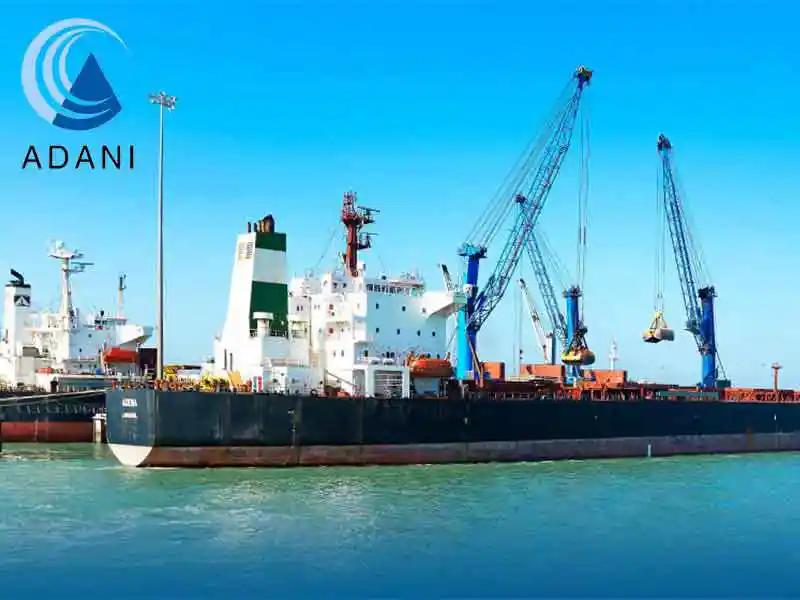 Adani Ports continues acquiring East Coast
PUDUCHERRY : Adani Ports and SEZ (APSEZ) announced last week that it has acquired the distressed Karaikal port in Puducherry for ₹1,485 crore, strengthening its position in the East coast in the process. It increased Adani's portfolio to 14 ports across India. The Chennai Bench of the National Company Law Tribunal has approved this acquisition on April 3.
In the last three years, APSEZ has acquired Krishnapatnam and Gangavaram ports in Andhra Pradesh in East Coast. It also runs ports/terminals at Dhamra, Kattupalli, Ennore and Visakhapatnam.
Karaikal port is a pricey catch for Adani in many ways, including the location; infrastructure and land base. It is the only major port between Chennai and Tuticorin, and its strategic location allows the port easy access to the industry-rich hinterland of Central Tamil Nadu.
Milestone Acquisition
The all-weather deep-water with 11 to 14-metre draft port has five operational berths; three railway sidings, a total land area of over 600 hectares; a built-in cargo handling capacity to handle 21.5 million tonnes and the upcoming 9 million tonnes per annum for Chennai Petroleum Corporation Ltd (CPCL) refinery.
Karan Adani, CEO and Whole-time Director, APSEZ said that Karaikal Port acquisition is another milestone in consolidating its position as India's largest transport utility. APSEZ will further spend ₹850 crore to upgrade infrastructure facilities to reduce the logistics cost for customers. It is envisaging to double the capacity of the port in the next five years and also add a container terminal to make it a multi-purpose port, he said in a release.
Jagannarayan Padmanabhan, Global Head, Transport Logistics and Mobility at CRISIL Ltd, said Karaikkal is the only port between Chennai and Tuticorin, and both being Major ports, have gone towards the landlord mode of development. "It is great for trade as Karaikkal was always struggling to survive. Hence necessary focus on building connectivity or to market itself aggressively was not done adequately. With a strong developer as the new owner we could see a few shift in calls from shipping lines and also the hinterland can develop faster," he said.
G Raghu Shankar, a shipping expert with over four decades of experience, says that Karaikal port has been facing challenges including monetary constraints. The port has been strained financially for many years, and will be improved through the Adani's acquisition.
The Adanis are known for effective and efficient handling of bulk cargo and Karaikal Port fits well with their established brand. If they are allowed to continue with the concessional arrangement even after the takeover, which the State government is contemplating to re-visit, the Adanis will develop and take the port to a new level, he said.
An industry expert said that Adani taking over the Karaikal Port will create a stiff competition between State run major ports and Adani ports in the region. However, there is fear among trade members that Adani Ports will create a monopoly in the absence of another major company in the sector.
'Can be a Game-changer'
Shankar further says that from an under-performing port, if the Adanis can turn around Karaikal to an efficient facility, it would not be bad for the trade. This is considering the fact that there are industries in and around the port that need to depend on and are serviced by Karaikal port. How serious are Adanis to develop the port will be a game-changer.
Are Adani ports creating a monopoly? Shankar said creating a monopoly, especially in the private sector, is the order of the day as very few have the expertise and can afford large scale investments especially in infrastructure projects with long gestation periods. Adani has eight ports/terminals in south/east, which tilts the balance to their advantage. As long as the monopoly is not misused or abused, it has come to a stage the industry has to live with it, though it may not be fully to their benefit, he added.
Padmanabhan disagrees saying, "We cannot say a monopoly is being created as there is presence of other multinational players like DP World and PSA at Chennai port and JM Baxi at Tuticorin."