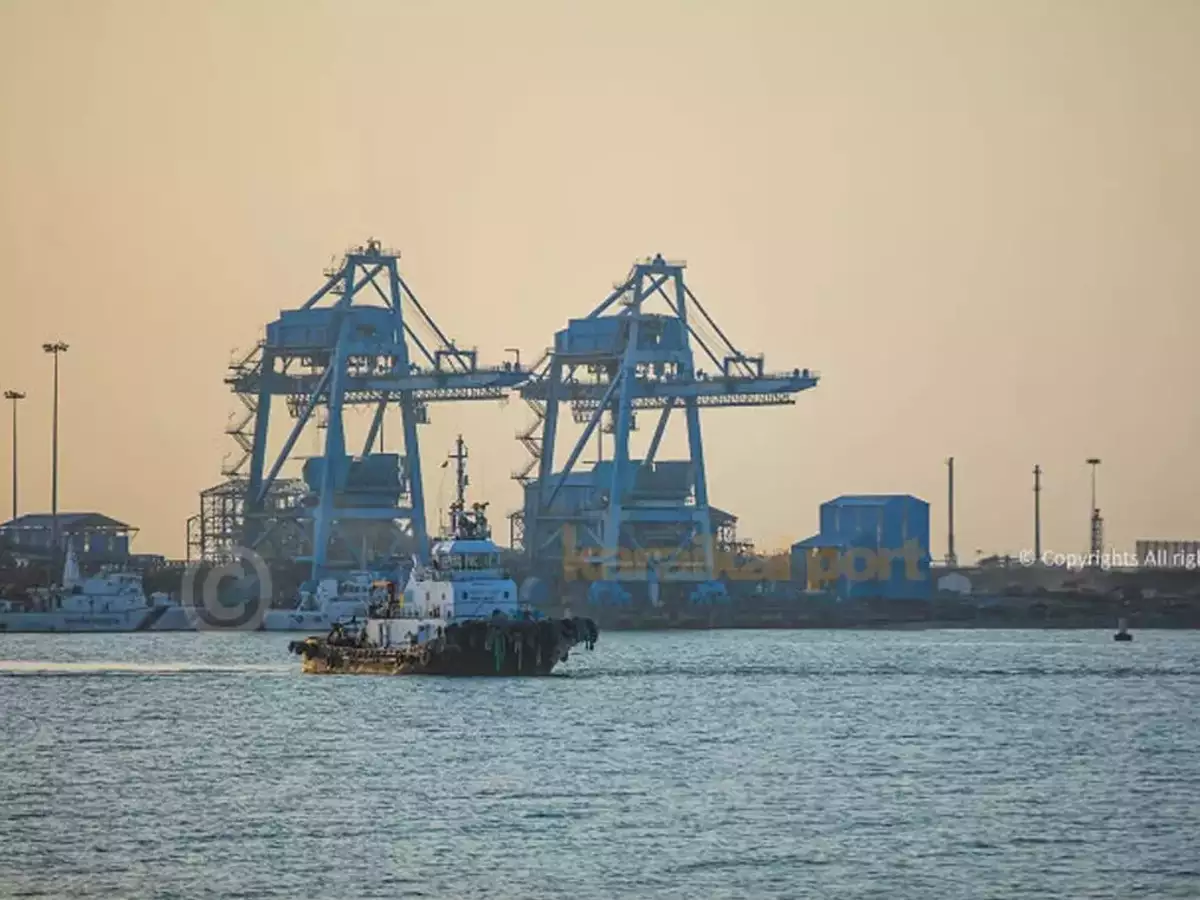 Adani Ports to buy Karaikal Port for Rs1,500 Cr under bankruptcy law : Karan Adani
AHMEDABAD : Adani Ports and Special Economic Zone Ltd (APSEZ) is awaiting approval from a bankruptcy court in Chennai to buy indebted port company Karaikal Port Pvt Ltd for Rs1,500 crores under India's bankruptcy law, Chief Executive Officer of APSEZ, Karan Adani, has said.
"Through a bankruptcy court, we are taking over Karaikal Port at a capex of Rs1,500 crore. We are the highest bidder for the port and the Committee of Creditors has approved our bid," Karan Adani, also a Whole Time Director of APSEZ, said in a call with analysts on 7 February after announcing the company's third quarter financial results.
This is the first time APSEZ has revealed the acquisition price after its bid was cleared by the lenders panel of Omkara Assets Reconstruction Pvt Ltd (Omkara ARC) in December 2022.
The Chennai bench of the National Company Law Tribunal is expected to clear the resolution plan submitted by APSEZ in the next couple of months.
Rajesh Sheth, the resolution professional for Karaikal port, declined to comment.
The deal will help APSEZ, the port's unit of Ahmedabad-based conglomerate and India's biggest private port operator, to tighten its grip on India's port sector where it controls 12 ports/terminals spread across the western and eastern seaboard. These ports/terminals have a capacity to handle a combined 580 million tonnes (mt) of cargo.
APSEZ handled 312 mt of cargo in FY22 at a capacity utilisation of 58 percent.
By 2026, the port operator aims to handle 500 mt of cargo and seeks to emerge as the world's largest port operator and India's largest transport utility by 2030.
Karaikal Port would be APSEZ's second port acquisition under India's bankruptcy law after Dighi port in Maharashtra.
Karaikal Port Pvt Ltd runs the all-weather Karaikal port developed on a Build, Operate and Transfer (BOT) format under the Public Private Partnership (PPP) mode on a 30-year concession awarded by the Puducherry government. The port started operations in June 2009.
The Chennai bench of the National Company Law Tribunal started corporate insolvency resolution process against the private port located in Puducherry promoted by Marg Ltd on 29 April this year on a petition brought by Omkara Assets Reconstruction Pvt Ltd (Omkara ARC) seeking to recover unpaid dues of Rs2,804.56 crores.
In November 2021, Edelweiss Asset Reconstruction Co Ltd (EARC) sold the debt of Rs2,059.24 crore along with the 11 per cent equity it held in Karaikal Port Pvt Ltd to Omkara ARC for Rs1,500 crore.
The Swiss Challenge auction by Edelweiss ARC of Karaikal Port's debt was prompted by an offer from Omkara ARC, which is believed to have the backing of APSEZ.
In 2022, Omkara ARC inducted long-time Adani Group loyalists Ameet Desai and Surender Kumar Tuteja as its representatives on the board of Karaikal Port, reinforcing industry and market speculations that APSEZ has struck a deal for the all-weather port in Puducherry promoted by banker-turned entrepreneur G R K Reddy.
The speculation gained further credence after Omkara ARC hired Vettath Raghunandan and Nilanjan Bhattacharya – who previously had long association with the Adani Group in senior roles – to run Karaikal Port as chief executive officer and chief financial officer, respectively.
Unlike a formal acquisition, APSEZ, according to industry sources and experts, has opted for the NCLT route to buy Karaikal Port as the Insolvency and Bankruptcy Code (IBC) process allows the firm to buy the port on a "clean slate" without having to face any unforeseen liabilities that could spring up post acquisition.
Besides, the port can be acquired at a much lower price under IBC.
Chennai-based infrastructure developer Marg Ltd, promoted by Reddy, held a 45 per cent stake in Karaikal Port while four private equity funds – Ascent Capital Advisors India Pvt Ltd, Jacob Ballas Capital India Pvt Ltd, Affirma Capital India and GIP India – together owned 44 per cent stake.