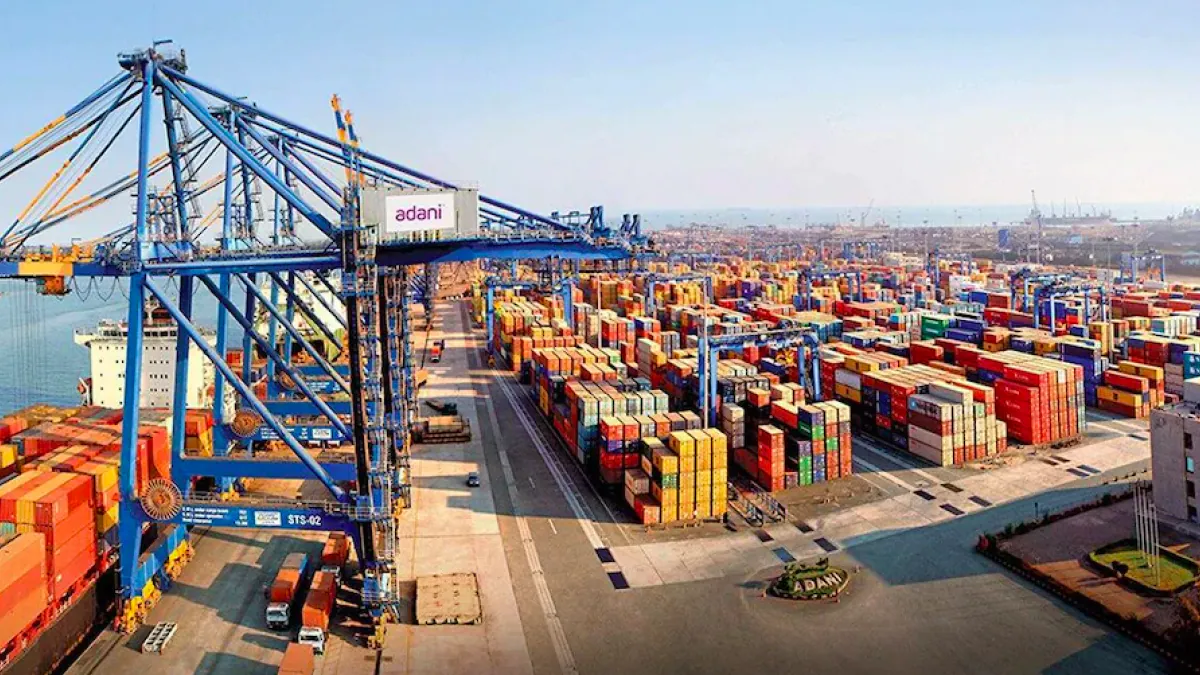 Adani's Mundra port cargo adds Rs 80,732 crore to Customs' assets
MUNDRA : Cargo handled at Adani Ports and Special Economic Zone (APSEZ) has contributed Rs 80,732 crore to the assets of the Customs department in FY23 compared to Rs 60,945 crore in FY22.
According to company executives, with the rising traffic at the port, the Customs department is targeting to earn Rs 1.15 trillion by the end of the ongoing fiscal year.
Adani Ports and SEZ has handled nearly a quarter of India's port cargo, leading to the rise in Customs receipts, the executives said on Sunday.
During the Covid-hit fiscal year ending March 2021, Customs receipts from cargo routed through the company's port and inland container depots was Rs 41,110 crore (see chart).
APSEZ has also made substantial rail freight payments to the Indian Railways with freight payments more than doubling to reach Rs 14,034 crore in FY23.
In FY21, APSEZ made payments of Rs 5,927 crore to the railways, which increased to Rs 8,573 crore in FY22.
The rise in rail freight payments not only supports the railways but also contributes to the overall development of the nation's infrastructure.
Cargo handled at APSEZ also added to waterfront royalties and revenue shares to respective maritime boards and port authorities.
In FY23, the company's payments amounted to Rs 906 crore on this front. This is a 1.5 times increase when compared to the amount paid of Rs 622 crore in FY21. In FY22, the maritime royalty was Rs 807 crore.
In FY23, APSEZ handled 339 million tonnes of cargo, an 8.6 per cent year-on-year increase and a 37 per cent rise compared to FY21.
APSEZ has also been steadily expanding the number of vessels handled. This figure increased from 6,485 in FY21 to 8,538 in FY23.