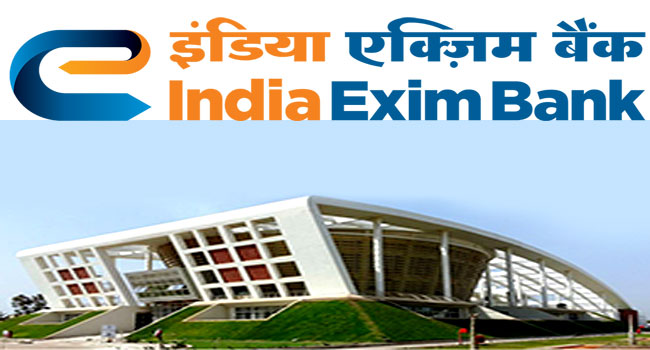 Akhaura-Agartala rail link to boost Indo-Bangladesh trade : EXIM Bank
MUMBAI : The three development projects jointly inaugurated by Indian Prime Minister Shri Narendra Modi and his counterpart Prime Minister Sheikh Hasina in Bangladesh on Wednesday have firmly reestablished the connectivity network between the countries which were severed post partition in 1947.
Both the PMs on Wednesday, inaugurated EXIM Bank of India funded Akhaura-Agartala Cross-Border Rail Link, Khulna-Mongla Port Rail Line Project and Maitree Super Thermal Power Project. Akhaura-Agartala Cross-Border Rail Link now presents the shortest rail link between Northeast states and West Bengal.
"One thing on the connectivity part, the emphasis is reestablished by not only handling and establishing connectivity with Bangladesh, but the northeastern states having connectivity established with mainland India," said Mr. N. Ramesh, Deputy Managing Director, EXIM Bank of India, in an interaction.
"…connectivity from say Tripura to Calcutta or Tripura to Dhaka, Agartala to Dhaka, so that is established now, and we believe that two way trade is going to really take shape from this particular connectivity enhancement," he added.
EXIM Bank's exposure to Bangladesh via Lines of Credit and Concessional Financing Scheme currently stands at about $7.9 billion, the highest among neighbouring countries. The bank has so far extended more than $33 billion in Lines of Credit and financing to more than 65 countries.
According to EXIM Bank, the 1,320 MW Maitree Super Thermal Power Plant Project will have a transformational impact on power generation capacity and power supply in the Khulna region, with positive spillover effects on traders, businessmen, agriculturists and farmers, industry and commerce.
The Khulna-Mongla Port Rail Line Project is expected to boost trade and connectivity between two important growth centers of Khulna and Mongla and also India, Nepal and Bhutan would be able to use the seaport, boosting trade between Bangladesh and neighboring countries.
Other major projects funded by the bank in Bangladesh include transmission lines for Ruppur Nuclear Power Plant, development of 12 Information Technology parks among others.