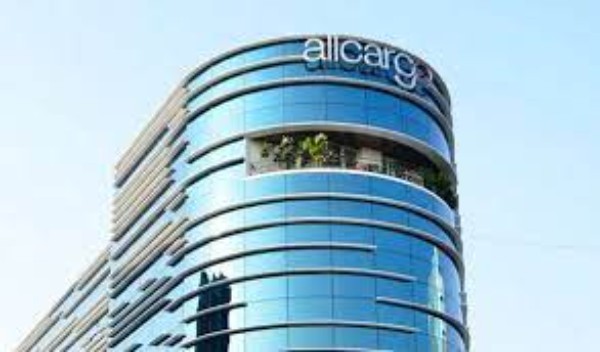 Allcargo to buy its partner CCI's contract logistics business
MUMBAI : Allcargo Logistics said Monday plans to buy out the contract logistics business of its joint venture partner CCI Integrated Logistics and sell it the customs clearance segment, as a means of consolidating its business. This is one step in ultimately restructuring its overall businesses into four separate entities, its Chief Strategy Officer Ravi Jakhar told.
Allcargo had bought a controlling stake in CCI in 2016 and subsequently formed the joint venture Avvashya CCI. It now holds slightly over 61% and will buy the remaining 38.87% stake from its partners for Rs 145 crore, said Jakhar.
"The acquisition price is based on the agreement that was signed with ACCI JV partners in 2016 and with tremendous growth in this business over the years, this proves to be a highly value accretive acquisition," the company said in an exchange filing.
"This important acquisition will offer us management control and facilitate strategic decision-making. This will help us enhance service delivery capabilities to drive growth. The business has witnessed robust growth over the years diversifying into several new industry segments. We can also expect more synergy between contract logistics and express distribution to further strengthen group's position in the fast-growing express and contract logistics space," said Allcargo Chairman Shashi Kiran Shetty.
Allcargo's contract logistics business is engaged in managing inventories and providing third party supply chain solutions to marquee Indian and international customers across chemical, auto, e-commerce and other industries.
The business has a total space of over 5 million square feet under its management and reported an EBITDA of Rs 31 crore for Q3 FY23.
"In addition to this, the impending acquisition of KWE's stake in Gati will enable closer collaboration between the two businesses thus enabling them to be in a better position to leverage each other's strength with Allcargo buying out entire stake of partners in both businesses," the company said in the statement
Allcargo Logistics will sell its 61.13% stake in the customs clearance business for Rs 25 crore, said Jakhar.
Ultimately, the listed entity Allcargo Logistics will house its overseas subsidiary ECU Worldwide, Gati and Allcargo Supply Chain. The other two entities will be Allcargo Terminals–which will house its inland container depot and container freight station businesses–and TransIndia Reality.
Allcargo in February concluded a deal to sell its logistics park to private equity firm Blackstone. As part of the deal, Blackstone will own 90% of these logistics parks while the remaining 10% will continue to be with Allcargo Logistics and will get demerged into TransIndia Realty.
Both TransIndia Realty and Allcargo Terminals will be listed in April, said Jakhar. Allcargo currently operates out of 300 plus offices serving 180 countries.