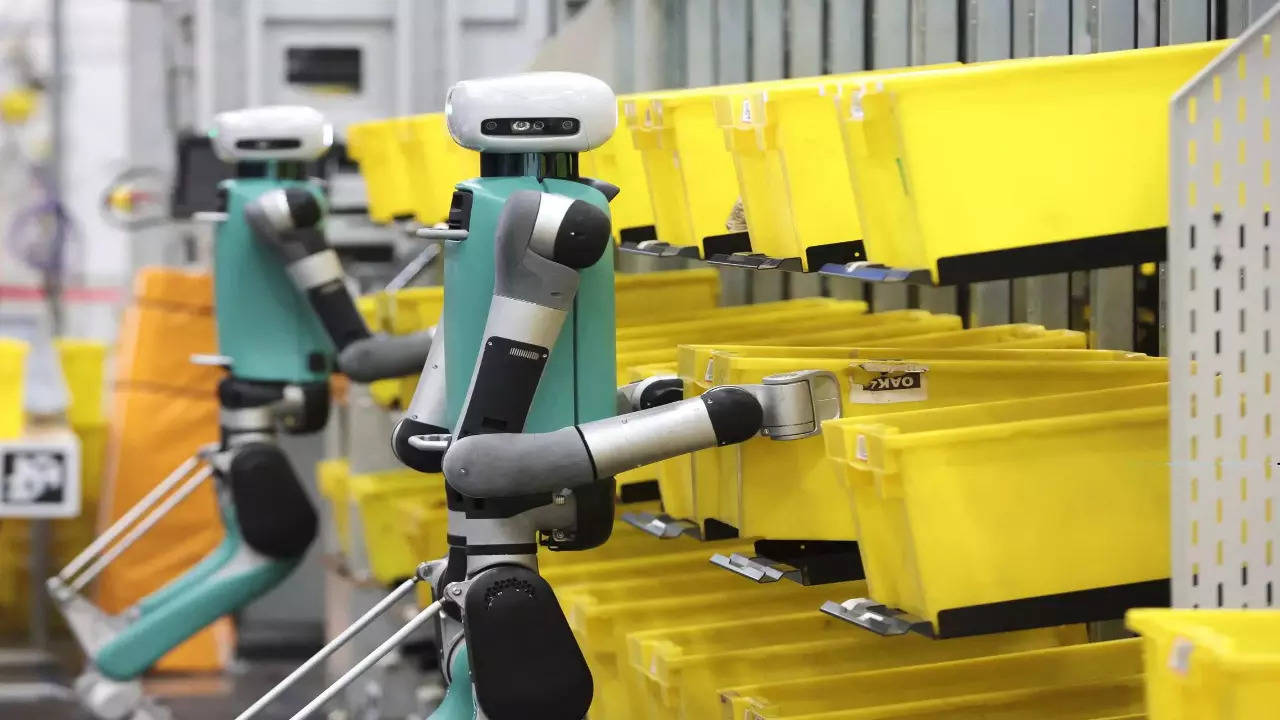 Amazon testing humanoid robots in its warehouses
SEATTLE : In a recent announcement at the Delivering the Future event in Seattle, Amazon revealed its plans to test Agility's bipedal robot, Digit, potentially introducing it to its nationwide fulfillment centers.
According to a report in TechCrunch, Agility became one of the first recipients of Amazon's $1 billion Industrial Innovation Fund in April last year, indicating Amazon's keen interest in the company's potential. Amazon Robotics chief technologist, Tye Brady, expressed curiosity about walking robots and the possibilities they offer, emphasizing the experimental nature of their approach.
Amazon Robotics has predominantly focused on wheeled autonomous mobile robots (AMRs) since its 2012 acquisition of Kiva Systems. These AMRs now number around 750,000 in Amazon's warehouses, with innovations like picking arms such as Sparrow also introduced, TechCrunch reported.
Amazon's efforts in automation have spurred competition in the industrial robotics sector, driving the race to meet customers' same- and next-day delivery expectations. Any system integrated into Amazon's ecosystem must increase productivity and efficiency significantly.
According to TechCrunch, the integration of humanoid robots into Amazon's vast operations raises questions about how they'll fit and scale within the company's existing infrastructure. Several startups, including 1X, Figure, and Tesla, are competing in the humanoid robotics space.
The challenge with humanoid robots is adapting to workspaces designed for humans, considering factors like shelving heights, terrain, aisle width, and staircases. However, the scalability and adaptability of these robots remain uncertain.
While such early-stage deals may not guarantee broader adoption, Amazon's interest in exploring robotics is notable.
According to the report, While Agility's Digit is a frontrunner, Amazon's mobile manipulation plans extend beyond it. The combination of sensing, computing, and actuation in unique ways can lead to exciting possibilities. Amazon is actively exploring various avenues, including combining AMRs with robot arms for mobile manipulation.
If Digit doesn't seamlessly integrate into Amazon's workflow, it may not mark the end of bipedal robots. The ongoing pilots have the potential to reshape how we perceive and utilize these robots in various industries.