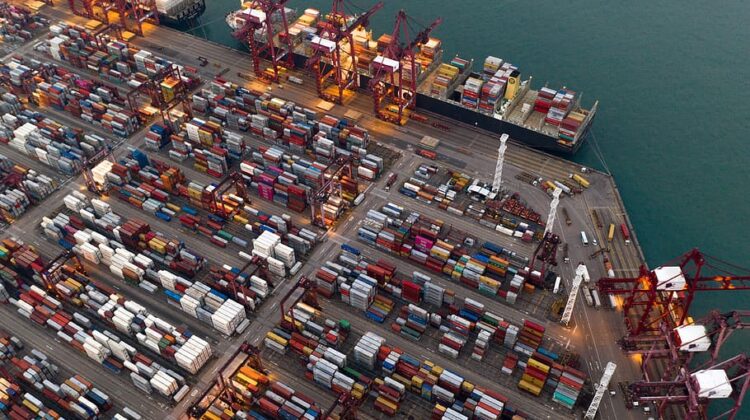 Amid jump in exports, US trade deficit narrows in March
NEW DELHI : The US trade gap narrowed in March as exports of goods including industrial supplies rose, according to government data released on Thursday. Exports rose 2.1 percent to $256.2 billion, goods exports increased 3.1 percent to $174.3 billion and crude oil exports rose $2.5 billion.
According to a report, imports slipped 0.3 percent to $320.4 billion, with goods falling 0.5 percent to $260.9 billion. The decline in imports in March was likely flagging softening business investment as the lagged and cumulative effects of higher interest rates start to be felt.
But consumer goods imports increased by $2.4 billion, lifted by pharmaceutical preparations, other textile apparel, and household goods. Imports of cell phones and other household goods decreased by $1.5 billion. Imports of services increased by $0.1 billion to $59.5 billion, supported by travel. Transport services fell, report added.