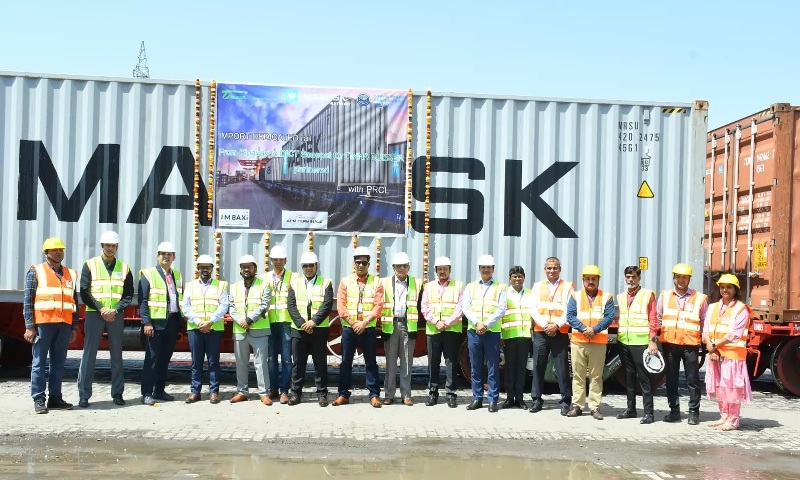 APM Terminals Pipavav facilitates country's first import dedicated 48-wagon rake for Maersk
PIPAVAV : APM Terminals Pipavav, facilitated country's first import dedicated BLSS 48-wagon rake for Maersk, providing a customised and sustainable solution in collaboration with Pipavav Rail Corporation Ltd [PRCL] and J M Baxi Ports & Logistics.  APM Terminals Pipavav was the preferred port to deliver this integrated supply chain solution for Tinna Rubber and Infrastructure. This is the first time Maersk, APM Terminals Pipavav and PRCL have come together to provide block train service to a single consignee. BLSS wagons, also known as Spine Cars, were first inducted in India last month and delivered to PRCL. They are specifically designed to transport intermodal containers and trailers carrying 25-ton axle load.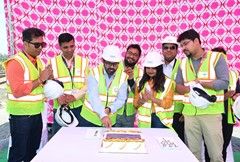 APM Terminals Pipavav offers a customized service that includes B/L wise railing, ensuring timely clearance and delivery at the destination while reducing costs. To facilitate this, the port provides rail infrastructure and connectivity from port Pipavav to Sonepat, while Maersk offers a complete solution from ocean to last-mile delivery, including Custom House Brokerage (CHB) services. APM Terminals is open to providing services for any mode like Carrier or Merchant haulage, thereby further reducing time and cost in supporting the customer's supply chain.

The strategic collaboration is a testimony of offering integrated and sustainable supply chain solution to the customer that not only saves time and cost for the end customer but also contributes to the shared goal of decarbonizing logistics.