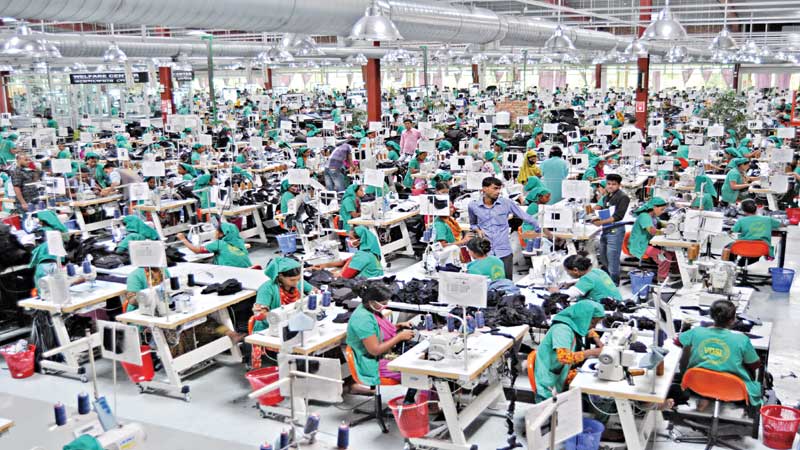 Bangladesh Apparel export to hit $56b by 2026, but 2023 to be challenging: Cal Research
DHAKA : Amid the global market slowdown and local adverse factors, the apparel industry is likely to face a dip in the short term while a strong rebound is expected in 2024 leading to the export reaching $56 billion by 2026, predicts CAL Bangladesh, a Sri Lankan capital market financial services company, backed by deep research insights.
A slowdown in the major apparel markets will weigh down on apparel export in 2023, while inflation will push wage rates higher and gas shortage will increase production costs squeezing margins, according to a report of CAL Bangladesh, which operates a brokerage and merchant bank in the country, forecasted in a recent report on the apparel sector.
However, a decline in cotton prices stemming from waning global cotton consumption will likely help ease price pressures, while the high local value addition and currency depreciation will benefit apparel exporters, said the report on Bangladesh Apparel Sector – 'Rags First But Riches to Follow'.
Apparel exporters with higher exposure to the European markets will experience a significant dip in revenue than those with higher exposure to the US markets as Europe proved weaker in averting the Ukraine war shocks.
Companies with high fixed-cost structures will experience a substantial reduction in their bottom line, and companies with high debt exposure and high inventory, given a sharp decline in the cotton price, will struggle in 2023, the report added.
Despite an estimated dip in 2023, CAL expects Bangladesh apparel exports to grow at a 5.3% compound annual rate and reach $56 billion by 2026.
With dominance in cotton-based apparel, Bangladesh is increasingly focusing on Man-made fibre (MMF) to ride on a stronger global growth outlook.
Migration of global fashion retailers' order flow from China will drive export market share expansion for Bangladesh apparel.
CAL expects Bangladesh's export market share in major non-traditional markets to increase to 10% in 2026 from the existing share of 8%.
Also, moving up the value chain through a gradual shift toward higher-margin products will facilitate enhanced top-line growth.
What does this mean for companies operating in the sector?
Companies investing in the MMF segment are likely to witness faster growth. Also, companies expanding their portfolios with higher-margin product categories will perform better mid-term.
Companies expanding into non-traditional markets will consolidate market share, foresee CAL analysts.
Graduation from LDC
The report also discusses the long-term impact of Bangladesh's graduation from the Least Developed Countries (LDC) status on the apparel sector.
Preferential trade deals and strong backward linkage could ensure a smooth transition for the apparel sector toward the LDC graduation.
After the LDC graduation, 18% of the total export is likely to be affected in 2026, resulting in a significant increase in tariff rates.
Securing preferential trade agreements, focusing on sustainability, and enhancing competitiveness would help to smoothen the transition path of LDC graduation.
What does LDC graduation mean for companies operating in the sector?
CAL Research expects well-established apparel exporters to consolidate their market share further.
Companies expanding their portfolio with higher-margins will perform better while well-established companies will likely move lower-margin manufacturing to countries that still enjoy duty benefits.
How the listed firms are faring
Of the 58 textile sector firms listed on the Dhaka Stock Exchange (DSE), 47 have already published their July-December financials that reveal 12 incurred losses due to their inability to defy the ongoing challenges in business.
While 27 firms' profitability deteriorated compared to the same period of the previous year and 20 navigated well to book higher profits.
Also, the stock market is reflecting the dismal business environment and financial performance.
Only seven scrips had spontaneous bidders during the closing bell on Thursday and the rest 88% textile, spinning or apparel company shares were either stuck on the floor or at the 1% bottom circuit the regulator imposed to retain stock prices artificially.