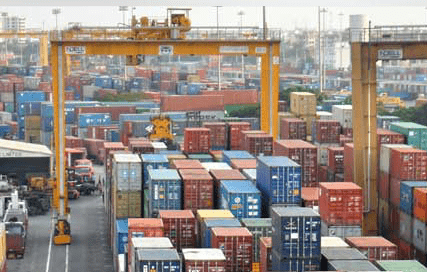 Bangladesh closes factories for 19 days disrupting shipment
CHITTAGONG : Bangladesh's merchandising industry is going through a 19 days operation suspension owing to Eid-ul-Azha festival and pandemic linked strict lockdown.
From Tuesday, 20 July all factories, including the top foreign currency earner apparel industry, also remained closed halting production and also affecting shipment of cargoes.
The first three days of the closure are due to Eid ul Azha festival while the rest, until 7 August, is pandemic linked shutdown and weekly holidays.
Garment factory owners fear a huge impact of the factory closure in this peak export season when stores in western nations opened and demand is on the rise.
They said the factory closure will derail the work orders to other countries which had been pouring in Bangladesh in recent months due to political unrest in Myanmar and severe pandemic related disruption in neighbouring India.
"The factory closure will take huge tolls on our industry," said Faruque Hassan, president of the Bangladesh Garment Manufacturers and Exporters Association (BGMEA).
In a recent letter to the Prime Minister to keep factories open during the lockdown country's clothing sector owners said if the factories remain closed they would not be able to make shipment in time.
Then, foreign buyers will either cancel the work orders or seek price discount taking the advantage of the situation, they added.
In Chittagong off-docks, over 17,000TEU export laden cargoes are stuck up for weeks due to congestion at transhipment ports and lack of required boxes.
The long-lasting factory closure will lead to a stockpile of goods in the factory warehouses, the exporters fear.
"We are hopeful that the government will review the order on factory closure considering its impacts and let us open factories from 1 August," a former BGMEA president said.
Source : Container News