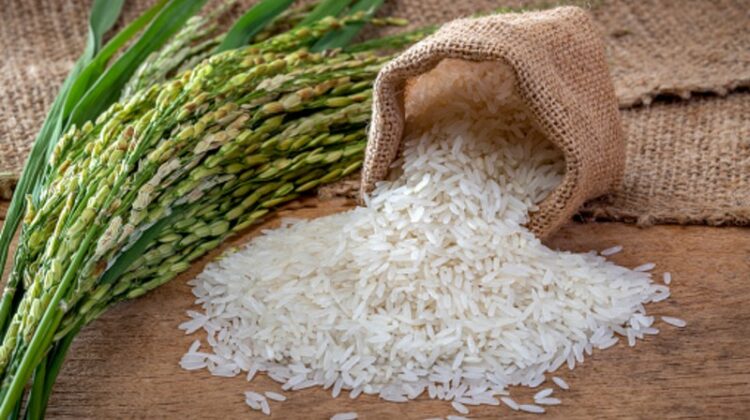 Basmati rice exports increases as Iran, Saudi, UAE make 50% of total shipments
NEW DELHI : India's basmati rice exports surged 17 per cent in volume during the first three quarters of the current fiscal, while exporters are earning at least 20 per cent more on average in overseas markets as Iran, Saudi Arabia, and the UAE together bought half of India's total shipments of the aromatic rice.
According to the latest data from the Agricultural and Processed Food Products Export Development Authority (APEDA), the shipments of basmati rice increased to 3.2 million tonnes (mt) in April–December of the current fiscal from 2.74 mt in the year-ago period. However, in terms of value, the surge was 40 per cent to $3.34 billion from $2.38 billion.
Due to the depreciating rupee, the growth is even higher – 50.5 per cent – in Indian currency, at ₹26,591 crore against ₹17,664 crore. In fact, export realisation in basmati rice increased to $1,044 per tonne this fiscal from $868 per tonne a year ago.
Win-win for all
Prices did not increase from the average received ($1,057) in April-September, contrary to what was expected, an official said. Though traders and exporters paid record-high prices for basmati paddy this year anticipating a huge jump, it is a win-win for all stakeholders—farmers, exporters, and consumers—the official said.
Recalling the 2013-14 price spiral in basmati, an industry official said exports may not rise that high over the next two months as contracts are happening at an average of $1,100-1,200/tonne, though some are getting premiums and selling at $1,350 for limited quantities.
In 2013–14, India exported 3.76 mt of basmati worth $4.87 billion, a record high in value terms, realising an average of $1,295 per tonne. "That was an exceptional year as Iran had bought nearly 1.5 mt of basmati from India whereas the traditional top buyer Saudi Arabia imported around 0.8 mt," said an industry veteran who has been tracking basmati prices for the last two decades.
"The problems in Pakistan is redefining the basmati market in addition to India's demand and supply. We are in the twilight zone," said foreign trade policy expert S Chandrasekaran, who is also the author of a book on Basmati GI.
Normally, prices drop on higher supplies, but in the case of basmati, paddy prices witnessed an increase in October as high as 19 per cent at ₹3,322/quintal in Haryana and then topped ₹4,000/quintal.