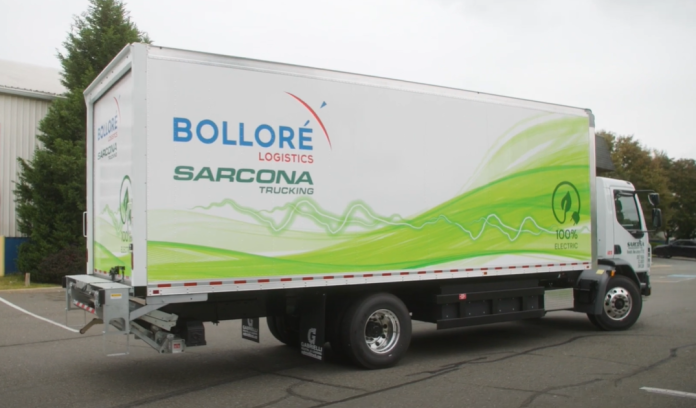 Bolloré Logistics and Sarcona to use electric truck for the last mile delivery in New York
NEW YORK : Bolloré Logistics and its partner Sarcona will launch a new sustainable logistics service with the commissioning of an electric truck to deliver the last mile between New Jersey and New York in the United States.
This truck, made in the US, has a range of 200 miles and will run 359 days a year between Bolloré Logistics' distribution centre in Ridgefield and the customer's retail network in the heart of Manhattan, travelling approximately 60 km per day.
The deployment of this new service will enable Bolloré Logistics to contribute to the decarbonisation of road transport and the improvement of air quality in the city. Over a year, about 10 to 15 tonnes of CO2e will be avoided depending on the quantities delivered, i.e. at least -70% of CO2e and -100% of air pollutant emissions.
"The electric truck appears to be the best option for last-mile delivery, and we are delighted with this partnership with Sarcona, which opens up new perspectives in sustainable logistics without compromising on quality of service," commented Michael Workman, Ridgefield Distribution Center Director at Bolloré Logistics.
Since 2020, Bolloré Logistics has invested in several alternative-truck solutions, starting with a renewable natural gas (RNG) tractor truck on the west coast and more recently four compressed natural gas (CNG) trucks, saving at least 50 tons of CO2e per year.