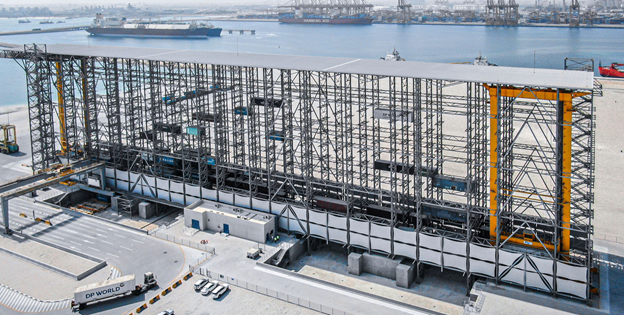 BoxBay mulls next steps following pilot success

---
Following successful completion of the testing phase of the BoxBay high bay storage (HBS) concept with more than 70,000 container moves, PTI spoke with one of the directors of the project about lessons learned and next steps for the team.
DUBAI : "Across the whole industry, the reactions have been very positive. Experts from all sectors agree that we have to address the space limitations for container terminals. It has been clear for a long time that the solution is not always to occupy new space or build new terminals," according to Martin Aufschläger, Member of the Board of Directors, BoxBay FZCO.
He argued that the success of the BoxBay system thus far can be attributed to the fact that a terminal operator, DP World, and a supplier of heavy-duty high-bay warehouses, SMS Group, worked hand-in-hand from day one.
"The result of this unique partnership is our proof of concept in Dubai, which has been in operation since January 2021 and already met – if not exceeded – the highest targets," he claimed.
Looking ahead major milestones will be the placement of solar panels on the HBS roof and implementation of technical and process improvements based on the first few months of operation, Aufschläger said.
He added that the team is now looking ahead to Expo 2020, which will be a "huge milestone" for BoxBay, as the team will showcase the system not only to port logistics insiders but also to the world's decision makers from all other sectors.
"While the BoxBay site in the Port of Jebel Ali is not officially part of the Expo, we want to show the innovative novelty to as many potential customers and port experts as possible.
"In addition, our team is constantly gaining data from the warehouse system and working on technical improvements in all areas," he said.
Compared to other ports utilising a similar stacking system, Aufschläger said, "While it is generally more expensive to grow vertically, there are many cases around the world where our concept is superior to all alternatives – not only in terms of capacity, but also in efficiency and sustainability."
Source : Port Technology
---