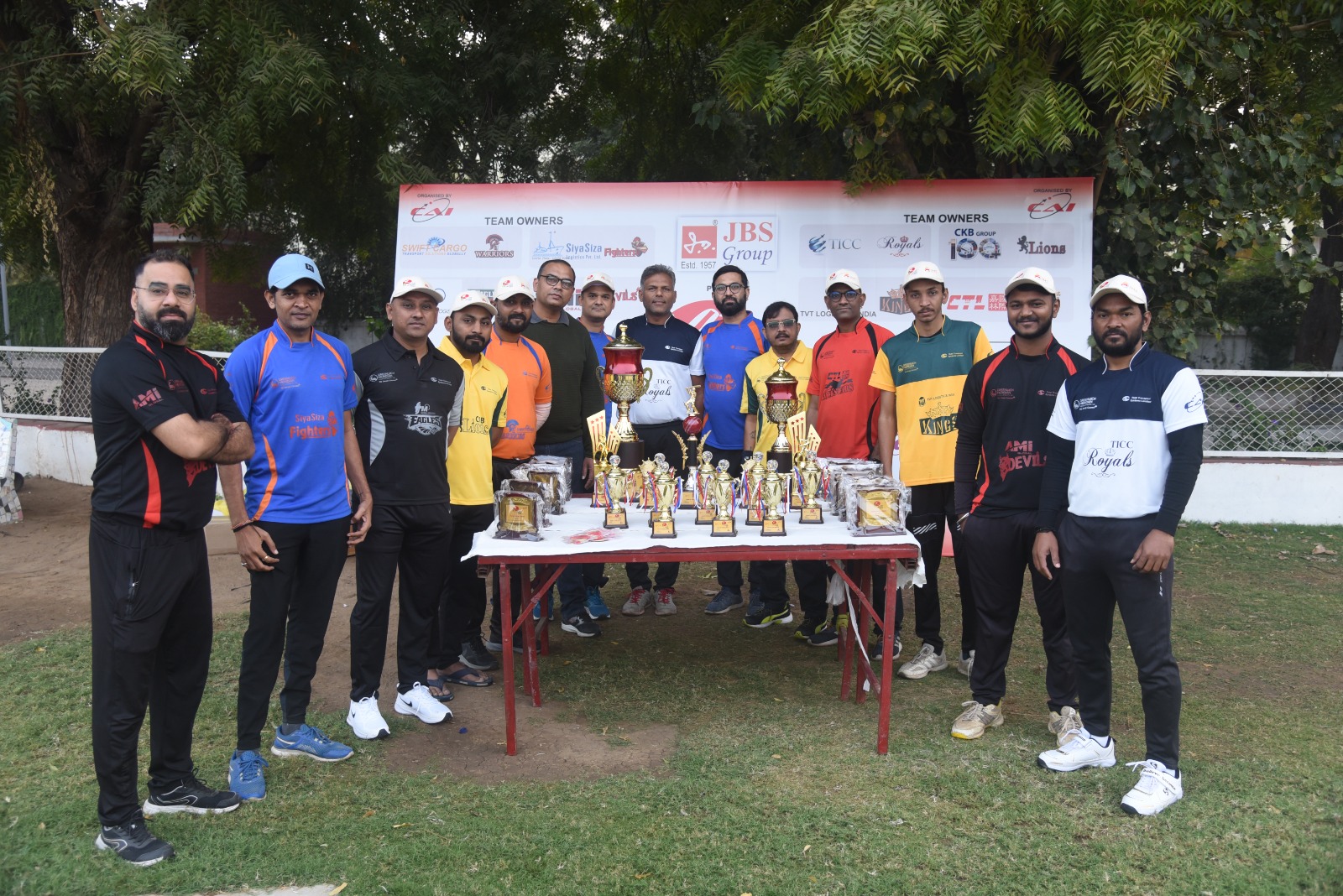 CAI CRICKET LEAGUE 2023 – 5TH EDITION
AHMEDABAD : In the fifth edition of CAI Cricket League hosted at HL Cricket Ground, Ahmedabad on 28th and 29th of January witnessed support from previous sponsors which instils confidence to the spirit of game and its contribution to maritime fraternity, CAI Ahmedabad has been hosting this cricketing event with unique format of combining players from multiple consolidators bringing equality and unity in the tournament the game extends opportunity to interact with fellow maritime professionals over a common ground of sports where the maritime professionals get to learn not only on cricket but even fitness and other soft skills which are essential to fostering a healthy and sustainable work culture.
The tournament was made possible owing to good support by JBS Group – Event Sponsor, Total Transport Systems Ltd – Platinum Sponsor, Greenwich Meridian Logistics – Dress Sponsor, SMS International – Cap Sponsor while the Team Sponsors were FM Global Logistics, TVT Global Logistics, TICC Logistics, CKB Group, Swift Cargo, AMI Global, Siya Siza Logistics, CTL and Meal Sponsors Krish Roadlines, CKB Group, Suvikas Logistics, Divine Logisol and Aquarius Maritime Services.
The tournament also encouraged women partnership with special game between two girls teams, the finals were played between TICC Royals and CKB Lions with CKB Lions continuing its winning streak with third consecutive championship trophy.