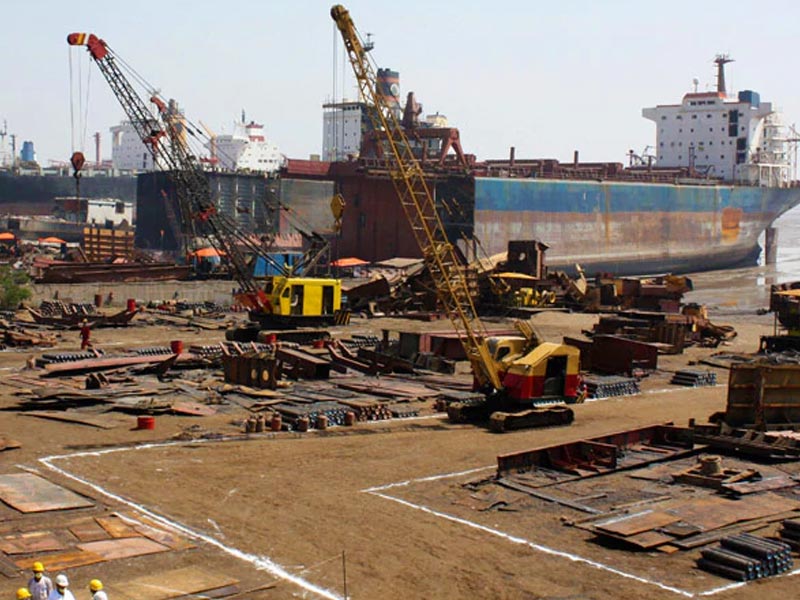 Centre pushes for Alang to emerge as vehicle scrappage hub
NEW DELHI : Alang, in the Bhvanagar district of Gujarat, is considered to be the largest ship breaking yard in Asia; and there has been a push from the Centre to expand its usage for vehicle scrapping or recycling.
SRIA (Ship Recycling Industries Association – India) has raised an issue to allow existing ship recycling yards to also disintegrate old vehicles under Vehicle Recycling / Scrapping Policy of Gujarat. It was decided that necessary orders and SOP will be issued by Gujarat Maritime Board / Ports & Transport Department.
In the ship recycling / breaking business, vehicle scrapping is seen as a natural extension.
Apart from senior officials of the Union Ministry of Ports, Shipping and Waterways and representatives of the Gujarat Maritime Board and Ship Recycling Industries Association (India), the January meeting was chaired by one of the Union Ministers.
It was also decided at the meeting that a BIS team shall visit Alang – the country's largest ship breaking centre – to study the ground activity of the Ship Recycling. "The team will discuss the issue and way forward with the Ship Recycling Industries Association and Gujarat Maritime Board officials. Standard Operating Procedure (SOP) to be placed for testing of raw material for re-rolling mills," the minutes of the meeting said.
Steel scrap from the demolished ships is a major source of raw material for the re-rolling mills in our country. Normally at least 70 per cent of the total light displacement tonnage of a ship broken constitute of re-rollable scrap. These are then converted into bars and rods that are used in the construction sector. The other raw materials to produce bars and rods are re-rollable scrap from Railways, pencil ingots from induction furnaces, semis from the integrated plants and imported scrap offerings.
The Ship Recycling Industries Association in a submission made earlier this year had referred to a "non-viable norms of quality control order and BIS standard" impacting recyclers.
As a result of these revised norms that came into effect in 2012, activity at Alang has been hit. "We …are not able to sell our materials directly to rerollers", it said adding that 90 per cent of the plots at the yard have achieved HKC compliance certification from internationally recognised agencies.
The HKC certification stands for Hong Kong International Convention for the Safe and Environmentally Sound Recycling of Ships, 2009.