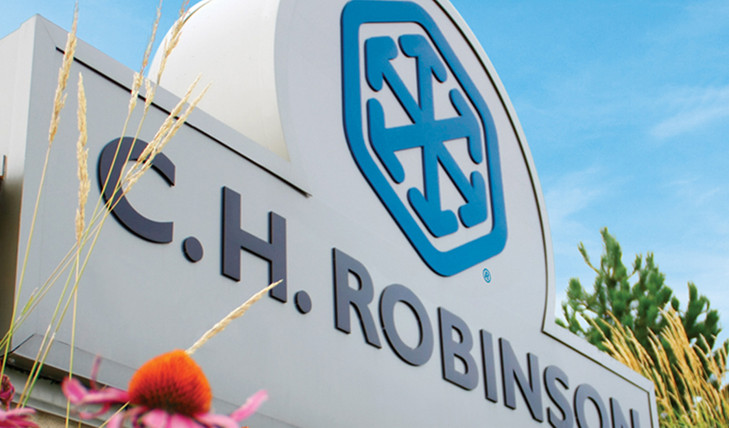 CH Robinson third quarter air cargo volumes dip
MINNESOTA : Multimodal third-party logistics service provider (3PL) CH Robinson saw air cargo volumes within its forwarding unit drop in the third quarter as it grappled with a challenging market.
Minnesota, US-headquartered CH Robinson saw its third-quarter (for the period ending September 30) revenue fall by 27.8% year on year to $4.3bn and its gross profit fall by 28.9% year on year to $626.6m, while its income from operations decreased by 60.5% to $113.5m.
The decline in profit was attributed in large part to falls in gross profit in the company's truckload and ocean business, while these divisions also suffered revenue declines as prices fell.
Third-quarter revenues for the company's Global Forwarding segment fell by 52.4% year on year to $719m. The air component of this saw a fall in adjusted gross profit of 35.5%, attributed to a 2% decline in volumes shipped as well as lower profitability on every tonne shipped by air.
President and chief executive Dave Bozeman commented: "As has been well documented by many industry participants and observers, global freight demand continued to be weak in the third quarter.
"We are staying focused on what we can control, by providing superior service to our customers and carriers, executing on our plans to streamline our processes by removing waste and manual touches, and delivering tools that enable our customer- and carrier-facing employees to allocate their time to relationship building and exception management."
Bozeman said that CH Robinson's focus remains on "delivering quality and improvements to our customers, such as enhanced visibility and increased automation".
For the future, "We're executing on our plans to streamline our processes by removing waste and manual touches, and the result has been meaningful cost reductions and productivity gains across our business that are ahead of our stated targets."
He advised: "Ultimately, our focus on continuously improving the customer and carrier experience and removing waste from our workflows will result in a company that is quicker, more flexible and more agile in solving problems for our customers, providing better customer service and creating operating leverage and profitable growth."
Over the first nine months of this year, CH Robinson's revenues fell by 31.9% year on year to $13.4bn, gross profits by 30.1% to $2bn and income from operations by 63.1% to $407.2m.
The air-related component of the business saw a 42.7% year on year decline in adjusted gross profit over those nine months.