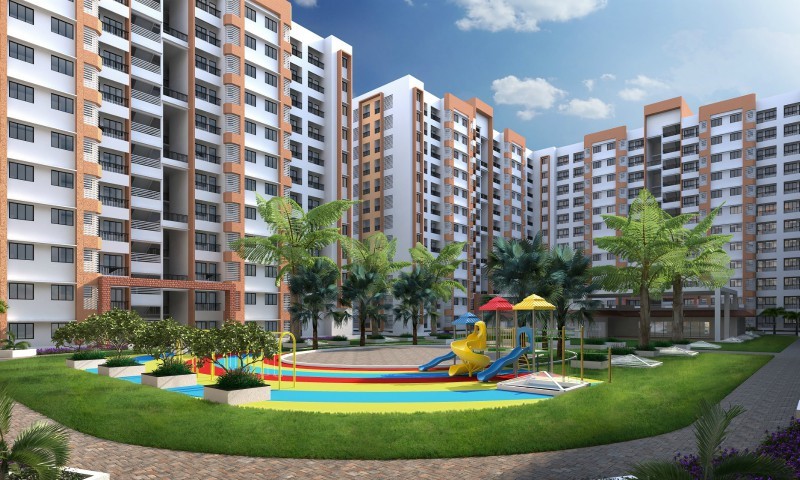 Chakan : India's emerging industrial hub with thriving real estate and infrastructure development opportunities
PUNE : Pune, one of India's fastest-growing cities, owes its development to its strategic location and proximity to Mumbai. As the city rapidly expands, new micro-markets are emerging in and around Pune, with Chakan being a prime example, located just 30 km from Pune.
Chakan has become one of the largest industrial corridors in the western suburbs, housing international brands like Volkswagen, Mercedes-Benz, M&M, Bridgestone, GE India, and more, earning its reputation as the cradle of India's automobile industry.
In recent times, Pune and Nashik have witnessed phenomenal economic growth, leading to increased trade and movement of people and goods along the Pune-Nashik route. Mumbai, Pune, and Nashik together form Maharashtra's golden triangle.
Srikanth C, Managing Director of Intercontinental Infrastructure, highlights the advantages of investing in Chakan, citing robust commercial developments, ongoing and upcoming infrastructure projects, and excellent connectivity with Pune and Mumbai. He emphasizes the potential for attractive price appreciation, considering the rapid pace of development.
Chakan has indeed experienced significant price appreciation, with a 5.36% increase in the past year, contributing to Pune's 4% increase in housing sales in Q2 2023. The area's growth is supported by its excellent connectivity, located adjacent to the Pune-Nashik national highway and part of major proposed infrastructure projects, including a ring road, Nashik Phata to Khed Bypass, Metro Neo Line for Nashik Phata to Chakan, and Pune-Nashik Semi High-Speed Railway Line.
Chakan's employment opportunities are flourishing, with numerous industries and business hubs nearby, such as Talawade MIDC IT Park, Commerzone, International Tech Park, and more. This has resulted in increased demand for residential housing in the area, which is further supported by a range of social infrastructure, including quality educational institutes, healthcare facilities, and retail and hospitality hubs.