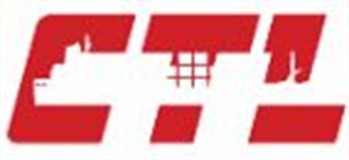 Charter Link Logistics announces Australian expansion
HONG KONG : Hong Kong-based LCL consolidator, Charter Link Logistics Group has opened its first Australian office in a move intended to significantly increase its business in the South Pacific region, and further strengthen its existing trade lanes to and from Asia, the USA, and Latin America.
"China and Australia have a significant bilateral relationship, based on strong economic complementarities and established community links. China accounts for nearly one-third of Australia's global trade and is among the leading countries for foreign direct investment. We are proud to establish ourselves in Australia to reflect its significance to our group", said Benny Chan, chairman of Charter Link Logistics Group.
Since forming in 1998, Charter Link Logistics Group has made significant inroads into establishing itself on a global scale in recent years. Latest project completions include the opening of two Spanish offices at Barcelona and Valencia and attaining ISO 9001:2015 (QMS) and ISO 27001:2013 (Information Security) accreditation.
Michael C. Tsui, Charter Link Logistics' Executive Director commented "I am delighted to help bring Charter Link Logistics to Australia. The company's growth has been phenomenal despite the pandemic and related adversities. Charter Link Logistics now has over 40 international offices and has a strong foothold in key global markets such as India, US, and LATAM".
Charter Link Logistics plan to be one of the front runners in the Australian cargo consolidations industry. It will commence with China origins, bringing in 25 weekly scheduled LCL consolidation services into Australian destinations, and will progressively phase in the rest of its Asia and International origins.
"We are excited to provide the Australian forwarding industry with much needed additional sailings and frequency, along with the digital capabilities and user experience that has helped establish Charter Link Logistics Group as a leading neutral LCL consolidator," said Gavin Armstrong, Managing Director of Charter Link Australia.
Source : The Loadstar