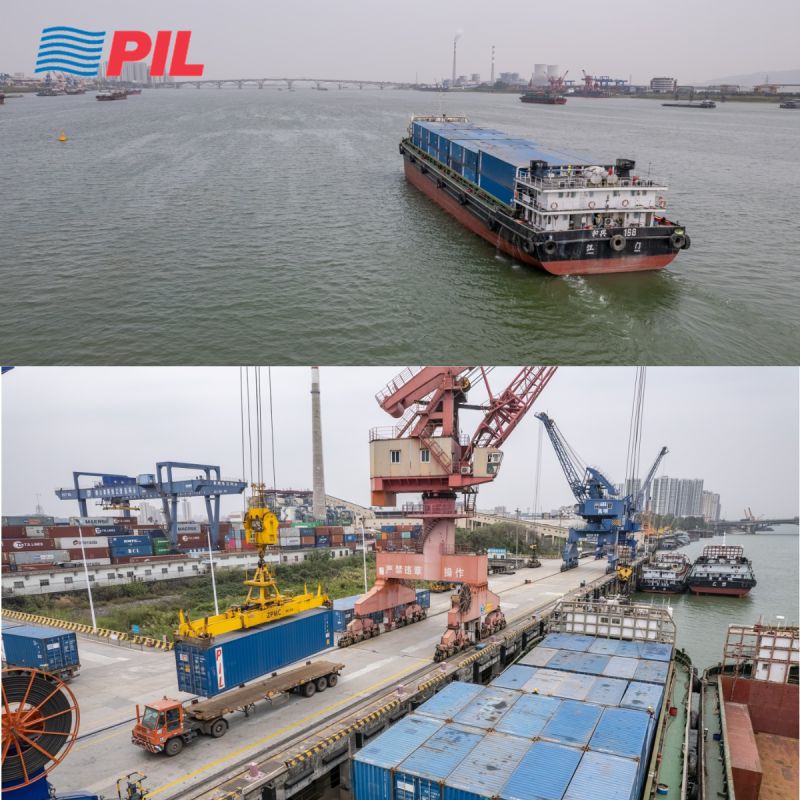 China barge service to join PIL Intermodal Service
SINGAPORE : As part of its service offerings in China, PIL provides river barge service for its customers who require efficient movement of their cargo from the ports into inland China. Backed by this established experience, PIL is working to integrate its barge service offering in China as part of the newly launched PIL Intermodal Service.

With the addition of the barge service, as well as the rail and truck services, customers in China can entrust PIL to provide them with good point-to-point connectivity in the country.

Currently, PIL's barge service in China is available in 16 provinces such as Shandong, Jiangsu, Anhui, Jiangxi, Sichuan, Chongqing, Guangdong, Fujian, covering a total of 74 key inland river ports.

On rail services, PIL is also working to expand its network to cover an additional 14 ports in China – Chongqing, Chengdu, Nanjing, Huaihua, Changzhou, Hefei, Ulaanbaatar, Zhengzhou, Xi'an, Yiwu, Xiaoshan, Shaoxing, Lishui and Nanchang.

Apart from China, PIL's Intermodal Service is available in Africa, Australia, Cambodia, India & Bangladesh, Korea, Latin America, Malaysia, Middle East, New Zealand, Thailand and Vietnam. The service offers customers train, truck and barge services to complement PIL's container shipping services.