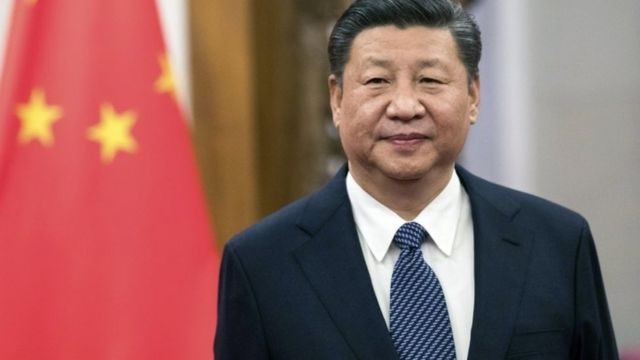 China eyes ports on West Africa and Argentina
BEIJING : Since being re-elected as President for a third term, Xi is using BRI debt leverage and deft trade diplomacy with Europe establishing a military network.
With Beijing eyeing ports on the west coast of Africa and in South Argentina, President Xi Jinping has launched China on a mission to be an alternate Communist power pole to Democratic America by boosting its ability to project military power around the globe.
While consolidating its hold in South-East Asia with a new port in Ream in BRI debt ridden Cambodia, China is now eyeing to establish military presence in Bata in Equatorial Guinea on the west coast of Africa and is pushing Argentina to build a naval base at Ushuaia in Tierra del Fuego province to open the door to Antarctica and monitor sea lanes between Atlantic and Pacific Oceans. The Chinese have already expanded their military footprint off the coast of Beijing dependent South Africa with the PLA's strategic surveillance and missile tracking ships often in the vicinity. Even today PLA strategic surveillance and missile tracker Yuan Wang 5 is stationed off the coast of Durban, monitoring sea traffic between Indian Ocean and Atlantic Ocean, passing off the coast of Cape of Good Hope. China has already ports in Hambantota and Gwadar in BRI debt ridden Sri Lanka and Pakistan respectively and is eyeing ports in Chah Bahar, Iran and Port Khalifa in UAE.
The Chinese military expansion around the globe is supported by Middle-Kingdom's hyperactive diplomacy after President Xi Jinping was elected for the third term as a President after the October 2022 National Party Congress. With the US looking inwards and taking its eye off the global ball, China has moved swiftly into areas where Americans were either indifferent or overbearing. The first move in April 2022 was China's security pact with Solomon Islands in the Far Pacific, an area largely ignored by the US and its allies but critical to monitoring the Indo-Pacific.
After being formally reelected for the third term, paramount leader Xi Jinping moved swiftly by taking deft diplomatic steps to wean Europe from its traditional ally US by first inviting German Chancellor Olaf Scholz to Beijing in November 2022 with the lure of more Chinese business to Bonn. The next Chinese step was even more classic when they used the angst of Saudi Arabia and UAE with the US to carve out a détente with Iran on March 10, 2023, with the Sunni and Shia shoulders of Islam re-establishing diplomatic relations after seven years of deadly rivalry.
This was followed by French President Emanuele Macron's three-day visit to Beijing on April 5-7 with the visitor publicly asking Europe to distance itself from the US objective to deter China over its aggression towards the independent democratic state of Taiwan. While Macron may have taken this step to project France's traditional strategic autonomy stance, fact is that the Chinese deft move has divided Europe as Beijing has vowed to increase trade with Europe while posing no military threat to the continent. In rapprochement with Germany and France, China has a secret ally in big businessmen of Europe who are making hay by selling high end cars and luxury goods to the Middle Kingdom. Macron's visit was followed by Brazil President Luiz Inacio Lula Da Silva, who espouses Left ideology, paying obeisance to President Xi in Beijing on April 11-14 with the aim of increasing trade with the Middle-Kingdom and signing a slew of agreements.
Continuing with his diplomatic offensive, President Xi made a call to Ukraine President V Zelensky on April 26 by offering him to be peacemaker with Russia to end the 14-month on-going war. With the Biden administration committed to teach Russia a lesson for invading Ukraine, the Chinese move will lead to a rethink in eastern Europe over the futility and economic costs of a never-ending war with western Europe not affected by the crisis in any way.
While the US and India are getting ready for yet another election to elect President and Prime Minister respectively in 2024, authoritarian China is well on its way to establish a military network around the globe and become a global superpower before the end of this decade.