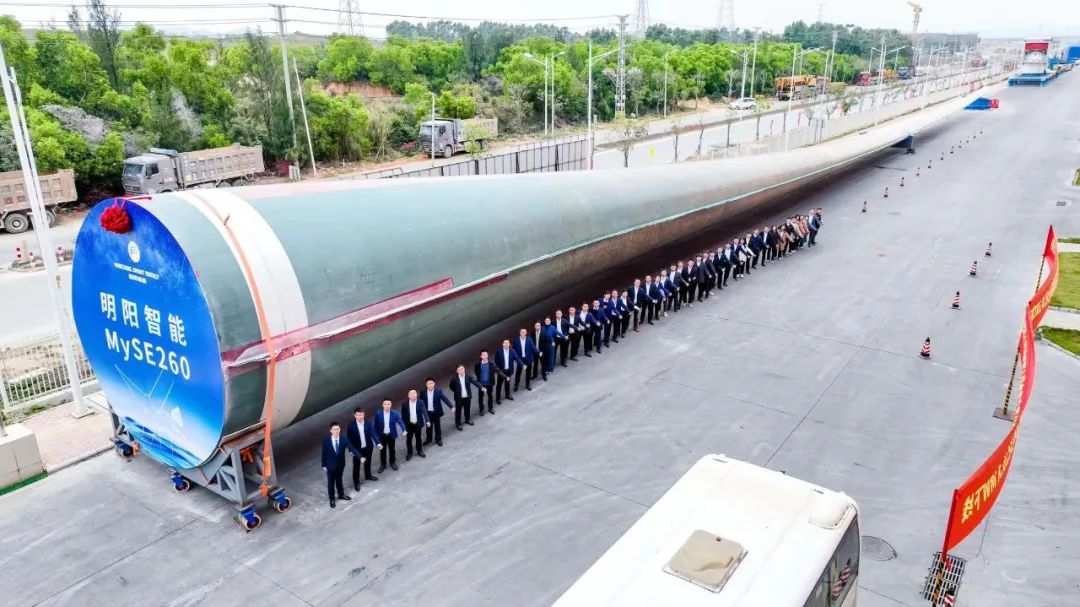 Chinese Clean Energy Giant Unveils World's Largest Wind Turbine
BEIJING : Ming Yang Smart Energy Group Ltd. unveiled the world's largest wind turbine, an offshore behemoth whose more than 140-meter-long blades will sweep across an area larger than nine soccer pitches. 
The turbine will be able to generate 18 megawatts at peak capacity and produce enough electricity annually to provide power for 96,000 people, the Chinese manufacturer said in a press release. Using it in place of smaller models will reduce the number of turbines that need to be installed in a given project and lower costs, Ming Yang said.
The announcement comes just a week after China State Shipbuilding Corp. announced its own record-breaking turbine. It's also designed to produce at 18 megawatts of capacity, but has slightly smaller blades.
Ming Yang also unveiled its first 16-megawatt turbine on Tuesday, which was a record-breaking size when it was first announced in August 2021.
China is the world's largest wind power market, and the country's turbine manufacturers have used the strong demand to build bigger and better factories that can now rival European and American  competitors such as Vestas Wind Systems A/S and General Electric Co.