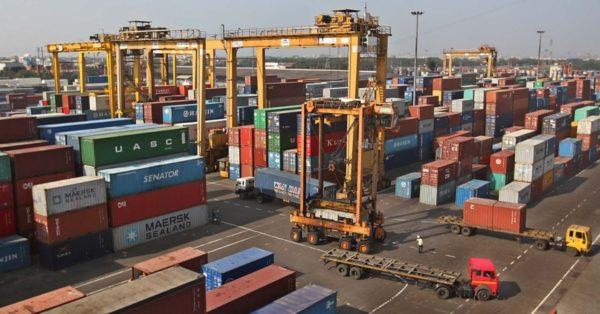 Chittagong Port Authority to lease out another big container terminal to Foreign Operator
DHAKA : The Chittagong Port Authority (CPA) is now set to lease out another big container terminal to foreign operators to bring in competition among the terminal operators and make available the international standard services for the port users.
With a new decision and approval from the cabinet body, the New Mooring Container Terminal (NCT) of the Chittagong port will be operated by one of the top global port operators.
The government is also in the final stage of negotiations regarding handing over the newly built Patenga Container Terminal to Saudi's Read Sea Gateway Terminal for operation and maintenance for a long period.
On 23 March, the Cabinet Committee on Economic Affairs (CCEA) at a meeting chaired by finance minister of Bangladesh AHM Mustafa Kamal approved the appointment of an international standard private operator for the operation and maintenance of the NCT and Overflow Container Yard in line with the Procurement Guidelines for PPP Project, 2018.
From the very beginning, the NCT had been operated by a local operator but the port users were found unsatisfied with the service provided.
Shippers had long been demanding to involve foreign operators in Chittagong port terminals to improve the service quality in one of the busiest and most congested ports in the world.
However, the influential quarters did not let it happen until now.
Recently, the government was found to be firm in allowing foreign investment and operators in the port sector to enhance standard of service provided at ports. And subsequently, foreign operators have thronged in Bangladesh with large investment proposals.
Two years back, officials of DP World expressed interest in investing around US$1 billion in Bangladesh's port construction and management.
Following that, the government is in talks with DP World on the operation of the NCT. A DP World delegation, led by Rizwan Soomer, Chief Executive Officer of the company for this subcontinent, visited Bangladesh last year and had meetings with high-ups of the government on the proposal.
Also, Rizwan Soomer visited Bangladesh last week and had a meeting with Bangladesh's junior shipping minister Khalid Mahmud Chowdhury to discuss the development on this.
Bangladesh is constructing a big terminal namely –Bay Terminal—and construction work for Matarbari deep-sea port is also advancing.
Foreign operators like AP Møller-Maersk, DP World, Red Sea Gateway Terminal, Adani Ports and SEZ Limited, CMA CGM, and PSA Singapore are in the race to invest in the Bangladeshi logistics sector and port terminal operations.