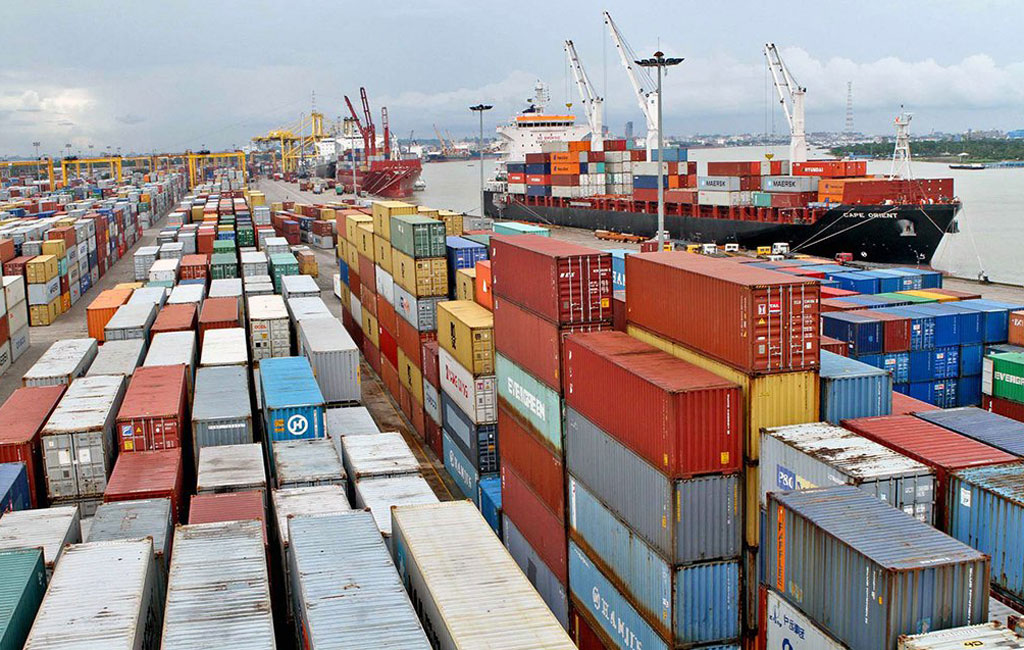 Chittagong Port's new year beginning performance fell down drastically
CHATTOGRAM : The first month of this year did not pass well for Chittagong Port, Bangladesh's prime seaport, which handles almost 92% of the country's seaborne export-import trade. Compared to last year's January, the sea port's overall performance drastically fell.
Import handling alone fell year-on-year by 33% to 87,984 TEUs in January 2023, while the total box volumes of the Chittagong port declined by 25% to 197,782 TEUs.
Port sector stakeholders were upbeat that the New Year may begin with a good performance for the port, as the global economic crisis has maimed the port's performance throughout last year after war broke out in Ukraine.
However, with the Bangladesh government continuing belt-tightening measures to curb foreign currency spending, imports did not peak and throughout January, a good number of jetties at Chittagong port remained vacant frequently.
Usually, Chittagong port is infamous for prolonged congestion, where ships wait at outer anchorage for days and weeks to get berthing while port yards remain close to their handling capacity.
With a total storage capacity of over 53,000 TEUs, nowadays only around 30,000 TEUs remain at the Chittagong port yards, as import fell.
A senior Chittagong port official said the port's handling capacity has enhanced in recent months but ship arrival has lessened. Therefore, jetties remain vacant frequently and ships get berthing without waiting at outer anchorage.
"This is very unusual for a port like Chittagong," he pointed out.
While imports fell drastically, 19 inland container depots in Chittagong are suffering seriously, as their handling also dropped. These depots are responsible to handle 38 types of goods laden import containers and almost all outbound containers alongside the empty boxes.
Ruhul Amin Sikder (Biplob) Secretary General of the Bangladesh Inland Container Depots Association (BICDA), said the depots have a record to handle 25,000 to 26,000 TEU import containers in some months, while the average handling was 20,000 TEUs back in 2021.
In 2022 it came down below 16,000 TEUs which further lessened to around 13,000 TEUs this January, he noted.
"Actually we suffered throughout last year and still continuing," said Biplob and added, "We are continuing business only based on earnings mainly from handling export containers."