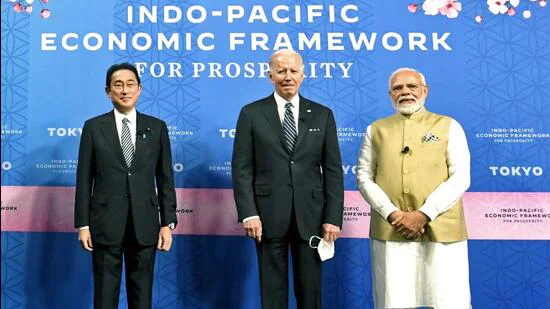 Civil society raises concerns at the lack of transparency : IPEF
NEW DELHI : Ahead of India hosting a special negotiating round of the Indo-Pacific Economic Framework for Prosperity (IPEF) next month, the civil society has raised concerns at the lack of transparency in the talks and the US efforts to link trade with issues such as labour, ecommerce and climate that India is opposed to at the WTO.
They said obligations under the resilient supply chain pillar could restrict India's access to pharmaceutical and electronic raw materials from China, a move that could impact exports.
"The US has done extensive consultations with its corporations to come up with the drafts of the IPEF, a process it also used in the Trans-Pacific Partnership, whereas countries such as India have not done detailed stakeholder consultations and begun negotiations," said Biswajit Dhar, a Professor at Jawaharlal Nehru University, terming the framework a "unilateral agreement".
The IPEF was launched on May 23, 2022, and has 14 members including India, the US,  Japan,  Singapore  and Australia.