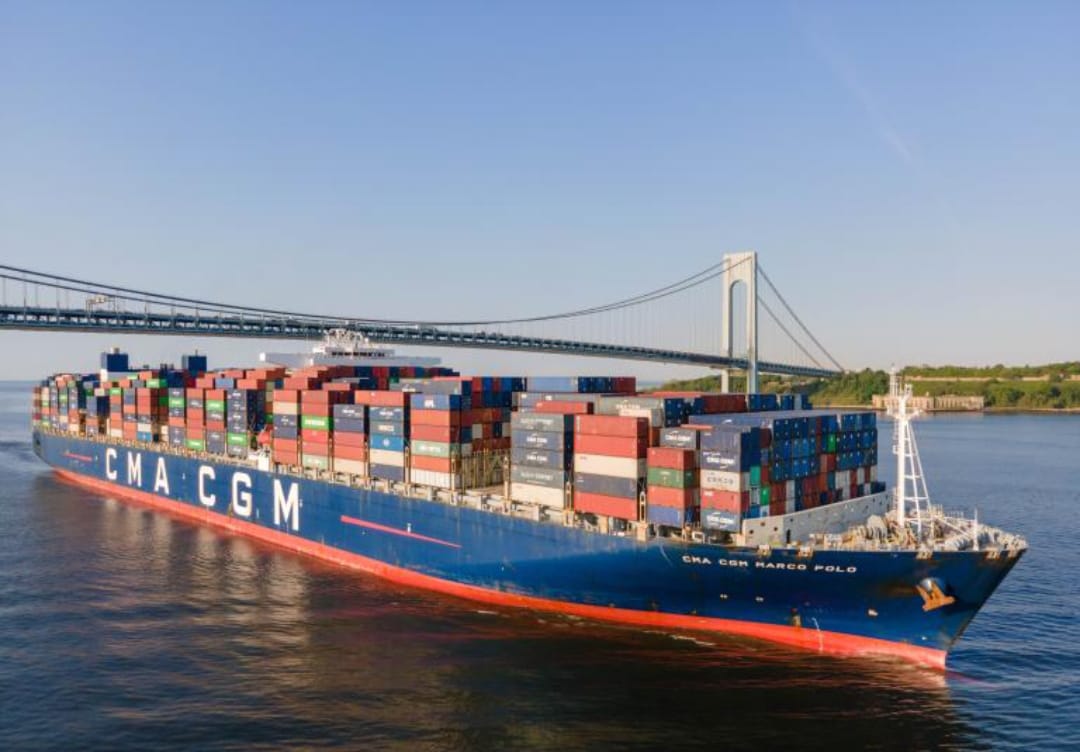 CMA CGM axes Chittagong call due to lower demand and port restrictions
MARSEILLE : CMA CGM has halted a direct call out of Bangladesh's Chittagong Port which it began in April – the latest sign of continuing carrier network changes in a bid to stay aligned with current market conditions.
The French liner launched BIGEX [Bangladesh-India-Gulf Express] as the fastest connection from Chittagong to the Gulf market (Jebel Ali and Khalifa Port), betting on significant growth potential.
The BIGEX port rotation has been Chittagong-Colombo-Mangalore-Nhava Sheva-Mundra-Jebel Ali-Abu Dhabi (Khalifa) and Chittagong. But, the carrier said the three-vessel service would not be calling at Chittagong after the MV San Pedro arrives in Nhava Sheva port on Saturday.
The carrier also said it would soon unveil a restructured routing.
"Because of operational constraints in Chittagong port, we have no other choice than to stop offering Chittagong as a direct call," said CMA CGM. "Only Chittagong is impacted by this service upgrade."
The direct call at Chittagong was positioned to tap cargo opportunities from greater transhipment demand as global clothing importers diversified sourcing away from China. On its launch, the carrier said: "Sea trade between the Indian subcontinent and Gulf countries has been instrumental in the development of what would later become one of the world's most dynamic regions."
Amid global demand headwinds, the Bangladesh export market has slowed measurably, with Chittagong reporting fewer container vessel calls and "unusual" logjam-free operations over the past weeks. And, according to trade sources in Chittagong, BIGEX has struggled to build the critical mass of cargo needed to make a direct call commercially viable or profitable.
Additionally, there have been other operational challenges due to inherent draught and vessel-size restrictions at Chittagong.
"In the absence of smaller vessels, the carrier has had to phase-in containerships with capacities ranging between 3,500 to 4,000 Teu," a ship agent in Chittagong said. "The carrier had originally planned to deploy 1,700-Teu ships."
With the current harbour infrastructure, Chittagong can only handle vessels up to 2,000 teu, sources noted.
But the real prompt for halting the Chittagong call halt by CMA CGM seems to be falling export lifts, Bangladesh trade observers believe. According to industry updates, Bangladesh's mainstay ready-made garment (RMG) export trade to the US saw a 34% year-on-year decline in August, after a slight uptick in July.
"Exporters and production units are facing a widespread order crunch," said an industry source.  "Buyers are pushing RMG exporters to lower their product prices before placing new orders."
To amplify the trade downturn, export volumes out of Chittagong in September were down to 57,769 Teu, from 65,461 teu in August, while imports ticked up, to 106,505 teu, from 105,075 Teu, according to available data.