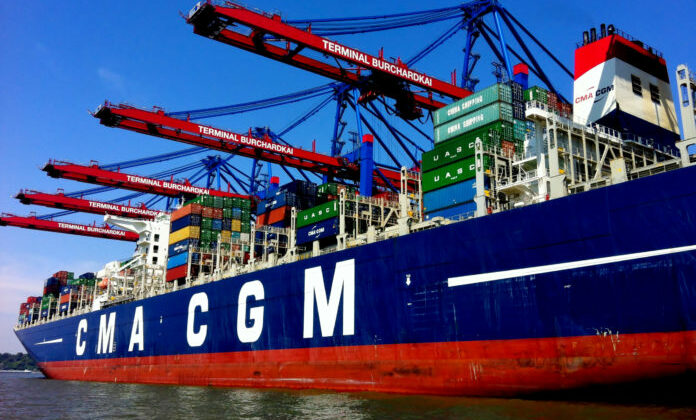 CMA CGM extends lease at Kaohsiung terminal until 2040

---
MERSEILLES : The French shipping group CMA CGM has started its terminal operations at the Taiwanese port of Kaohsiung on 1 September, after its 20-year terminal lease extension agreement with Taiwan International Ports Corporation.
CMA CGM will operate under the name CMA CGM Kaohsiung Terminal Co, Limited (CMA CGM Kaohsiung Terminal).
Each week, the CMA CGM Kaohsiung terminal receives 17 regular services including those of CMA CGM and its subsidiaries, CNC and ANL. The Taiwanese terminal operates two cargo berths with a linear quay length of 640 metres and a draft of 15 metres.
Additionally, the terminal is able to handle ships of up to 14,000TEU, while it offers an annual capacity of 1.3 million TEU.
"Our renewed terminal lease that runs till 2040 is currently the longest contractual commitment made by a foreign entity in Kaohsiung Port," said Sam Chou, General Manager of CMA CGM Kaohsiung Terminal.
With a productivity rate of 35 container moves per hour, the terminal runs on the Computer Automatic Terminal Operation System that optimises productivity with six quay cranes. The four of them provide a twin-lift capability and an outreach across 22 container rows and the other two are single-lift cranes with an outreach across 18 rows of boxes.
The Kaohsiung port sits at the crossroads of maritime transport connections between the Americas, Asia and Australia, making it an important transshipment hub, according to Sam Chou, who pointed out that the CMA CGM terminal specialises in handling goods that require customised and reefer solutions.
Moreover, the terminal, which occupies a land of more than 400,000m², comprises a 21,000TEU yard that is supported by 19 rubber tyred gantry cranes, 12 container handlers, two container freight stations, three maintenance and repair workshops and two gas stations.
Source : CMA CGM
---