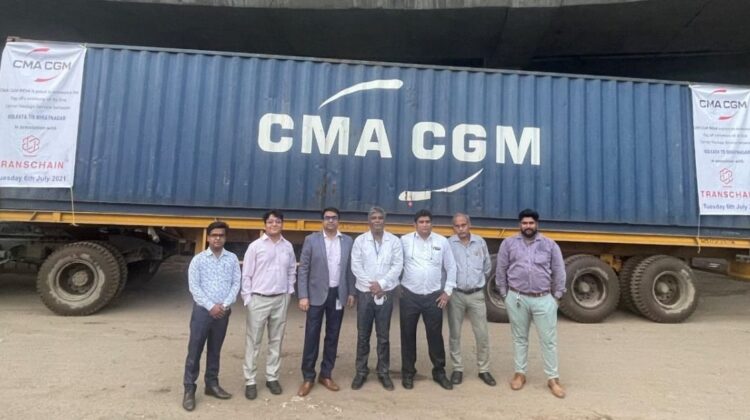 CMA CGM Group extends its footprints in Nepal : launched its Carrier Haulage service from Kolkata to Biratnagar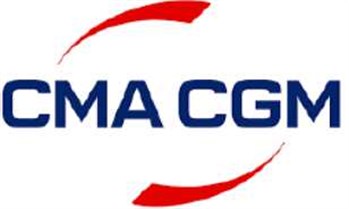 The service will provide end to end connectivity via road from Kolkata to Biratnagar – one of Nepal's key industrial hubs.
Biratnagar is the 2nd location for the Group in Nepal after Birgunj.
The CMA CGM Group, a world leader in shipping and logistics, launched its Carrier Haulage service from Kolkata to Biratnagar via road, where the first shipment was successfully transported on July 6th 2021. With this service, the Group is able to provide a seamless, one-stop solution to its customers for moving their cargo from Kolkata to Biratnagar.
Since 2017, the CMA CGM Group has been successfully operating its Rail Service to ICD Birgunj via Kolkata & Visakhapatnam. With the launch of the new Carrier Haulage Service, Biratnagar is the second key location in Nepal being covered by CMA CGM global network.
On the start of the new service, Mr Atit Mahajan – Managing Director of CMA CGM India said: "Our Group is on a strategic expansion to all key commercial locations globally. Nepal is not just the neighbor country for India, it also holds key importance in our global commercial network. The new connection service will certainly boost our contribution to the blooming Nepal imports and to the Nepal trade overall. I am very hopeful that in the near future we will be able to cover many more key locations in Nepal."
CMA CGM connects Nepal with its global maritime service via its hub ports in Colombo, Singapore and Port Klang which is connected to Kolkata and Visakhapatnam via dedicated feeder services.
Present in India for over 30 years, the CMA CGM Group has established 20 offices nationwide, employing more than 5,000 staff members. The Group operates 14 weekly mainline services via 7 gateway and 7 feeder ports in India. It also operates 12 weekly Block Train services starting from Mundra & Pipavav to various inland destinations PAN India along with an extended network of 69 Inland Container Depots (ICD) across India.
CMA CGM Strengths
CH from Vizag / Kolkata to BIRGUNJ
• Simplified e-Sealing process, No waiting time at port
• E-payment platforms and issuance of Delivery order
at ICD Birgunj
• Take delivery of Laden Container at ICD Birgunj, and
empty return at ICD Birgunj
• 4 trains a week from Vizag and 2 from Kolkata
CH from Vizag / Kolkata to BIRATNAGAR
• Simple: Simplified process for Carrier Haulage to ICD
Biratnagar
• Easy: Single Logistics provider
• Digitized: E-payment platforms and issuance of
delivery order at Kolkata
• Hassle Free: Delivery on Round Trip basis from
Kolkata to ICD Biratnagar
Source : CMA CGM