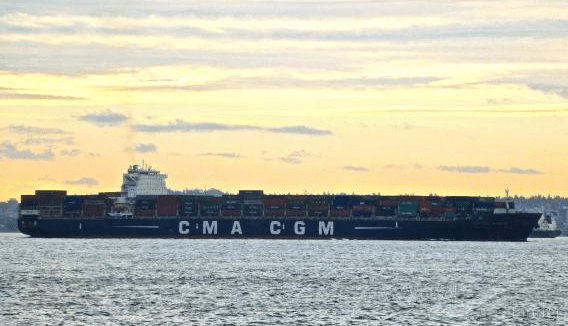 CMA CGM introduces new surcharges in Africa

---
MERSEILLES : The French carrier CMA CGM has published new surcharges for shipments destined to Africa, applicable from mid-September, aiming to provide its customers with "reliable and efficient services".
In particular, the Marseille-based shipping line will implement a peak season surcharge (PSS) of US$200 for each dry box sailing from ports of West and East Mediterranean, Adriatic, Black Sea, North Africa and Morocco to the African ports of Mombasa in Kenya and Zanzibar, Dar Es Salaam and Tanga in Tanzania. The surcharge will launch on 16 September.
In addition, CMA CGM will apply an overweight surcharge (OWS) from Egypt ports to West Africa on 15 September. The surcharge will be US$150 per 20′ standard container that will exceed 14 tons gross weight.
Source : Container News
---