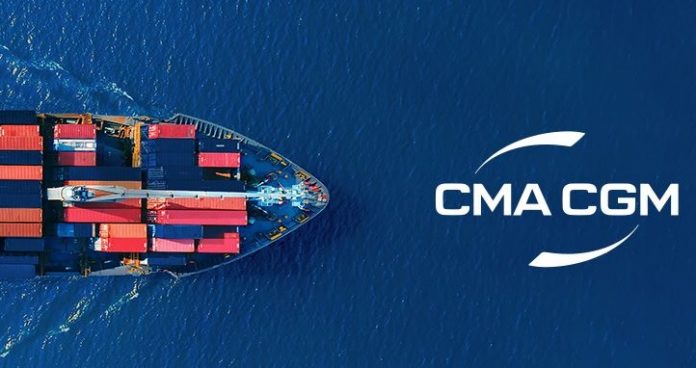 CMA CGM, World's no. 3 container carrier warns against price war
MARSEILLE : CMA CGM, the World's No. 3 container carrier, urged the industry to avoid a price war as the delivery of new vessels threatens to push global shipping to a protracted slump.
"New capacity expected on the market in 2024 will likely continue to pull down freight rates ," the French company controlled by billionaire Rodolphe Saade and his family said in an earnings statement Friday. "The slowdown in the global economy is expected to continue weighing on our industry in the period ahead."
The closely held company's third-quarter net income fell 94% to $388 million from $7.04 billion in the same three months a year earlier. The profit margin narrowed to 17.5% from 46%.
CMA CGM follows rivals A.P. Moller-Maersk A/S, the second-biggest container line, and No. 5 Hapag-Lloyd AG in painting a gloomy outlook for the notoriously cyclical industry.
Maersk said last week it's cutting at least 10,000 jobs to protect profitability.
Marseille-based CMA CGM said it's also reducing costs, but declined to specify whether jobs are being eliminated.
The industry's reversal of fortunes began in the second half of 2022, after an unprecedented boom in demand during the pandemic sent cargo rates soaring and profits to record highs.
The windfall led CMA CGM and others to order vessels that are now entering service. Global capacity is rising 5% in the last half of this year and is expected to gain 9% in 2024, the company said.
At the same time, two wars, elevated inflation and high borrowing costs are weighing on consumer purchases and business confidence.
"There is a risk of imbalance because demand is weak and supply is high, and in this case what happens is that rates fall," CMA CGM Chief Financial Officer Ramon Fernandez told reporters Friday.
In the decade before the pandemic, container companies struggled to make money in an environment where available capacity outstripped the demand to move goods, leading to rock-bottom prices often set below costs in a battle for market share.
While Fernandez stopped short of saying there's currently a price war going on and said rates have more or less stabilized around 2019 levels, he called for discipline.
"It's impossible to say what will happen in 2024, this will depend on the behavior of the players," he said. "With 9% capacity growth we would expect vessel scrapping to replace aging fleets."
CMA CGM has about 100 new vessels on order that will be added to a fleet that now stands at 621, Fernandez said.
"Each actor will have to be responsible to ensure that the market remains reasonable amid rates that are relatively low," he said. "Price wars after a while hurt not only those who start them but everyone, even customers because they get erratic behavior from their partners."
Surging profits over the previous two years filled the coffers of the Saades and rival European shipping tycoons like Gianluigi Aponte, founder of Mediterranean Shipping Co., and Klaus-Michael Kuehne, who has stakes in logistics and shipping companies.
CMA CGM went on a buying spree, most recently bolstering its media assets like La Tribune newspaper. The company is also working to close its biggest purchase to date: Bollore SE's logistics arm for an enterprise value of €5 billion ($5.3 billion).
The Saade family is worth about $19 billion, according to the Bloomberg Billionaires Index. That compares with $33 billion in April.