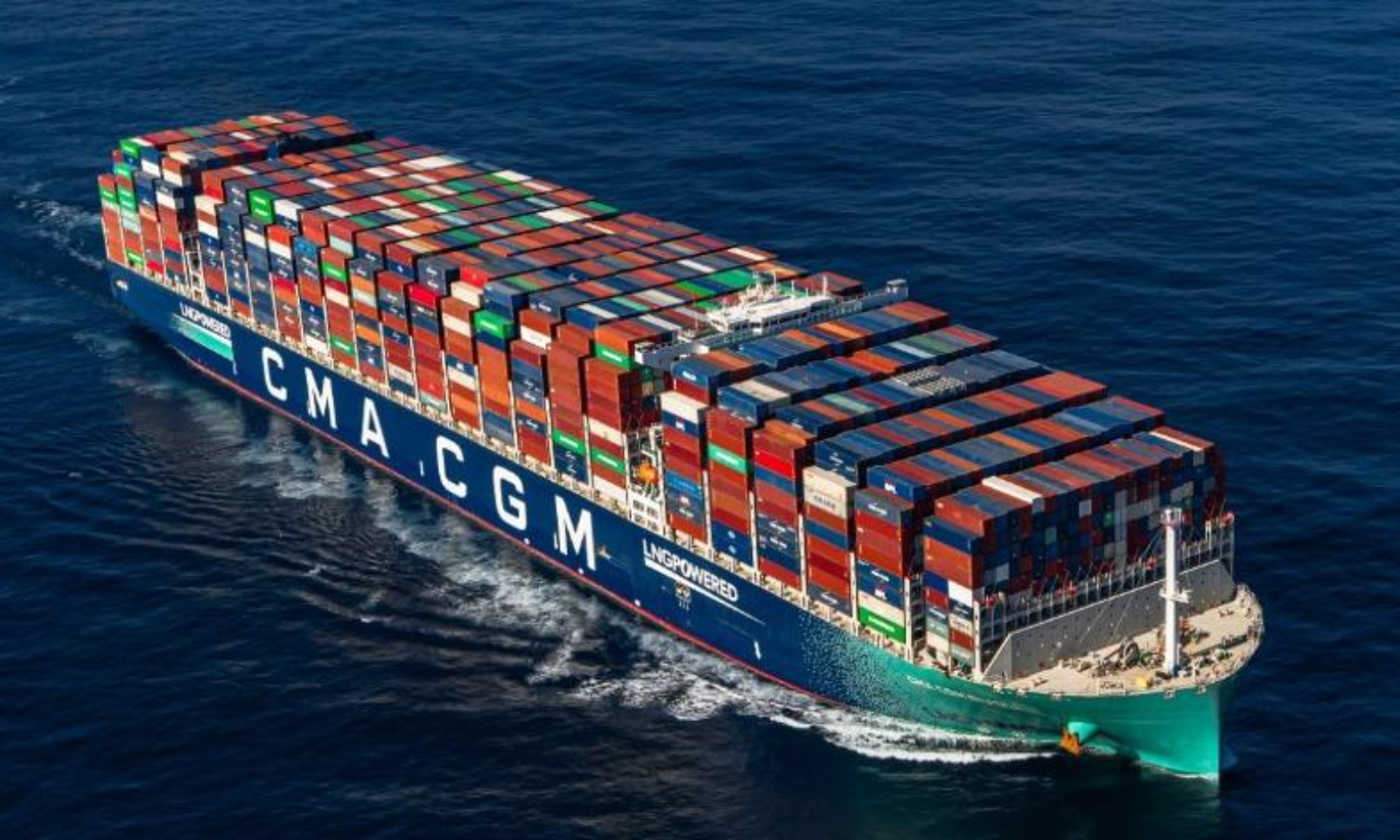 CMA CGM's first three quarters boost revenues and earnings despite Q4 slowdown
MARSEILLE : French ocean carrier CMA CGM has achieved significant increases in its main financial figures in 2022, compared to the previous year.
In particular, the Marseille-headquartered company noted a 33.1% growth in revenues reaching US$74.5 billion and a 44.2% increase in earnings before interest, taxes, depreciation and amortisation (EBITDA) reaching US$33.31 billion.
At the same time, CMA CGM's net income climbed from US$17.89 billion in 2021 to US$24.88 billion in the last year.
"Our Group achieved exceptional, historic results in 2022 that have enabled us to invest significantly in operations across our business, step up our energy transition and share the created value with our employees," said Rodolphe Saadé, chairman and CEO of the CMA CGM Group.
However, these annual improvements in the company's financial figures have been mainly driven by the first three quarters, when container rates were at record levels. If we look into the fourth quarter results, we will see large year-on-year declines in both EBITDA and net income, while revenue shows a slighter decrease.
It is always useful to look at a container shipping company's financial performance in correlation with its transport volumes.
CMA CGM's box volumes in 2022 were relatively steady compared with the previous year's numbers, reporting 21.74 million TEUs, translating to a marginal 1.3% drop. Additionally, in the fourth quarter of the year, CMA CGM carried 5.15 million TEUs, noting a 5.4% year-on-year fall.
Saadé noted that "as trade returns to normal and freight rates decline, our strategy and recent investments will prove all the more relevant and allow us to look forward to 2023 with confidence."
CMA CGM said in the announcement of its annual results that it has reinvested almost 90% of its 2022 net profits in its industrial assets and capabilities. Indeed, the company was very active in the port and terminal sector in 2022 and now owns equity stakes in more than 56 port terminals and projects around the world.